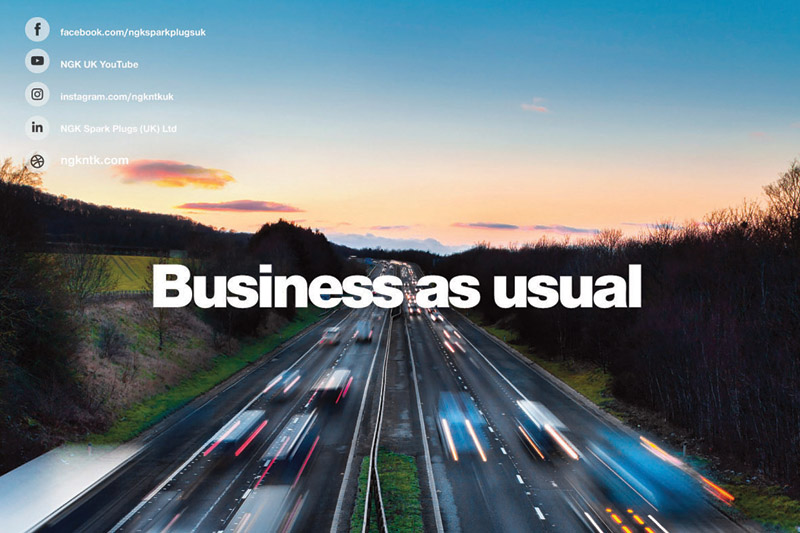 ---
NGK has reported it will be 'business as usual' throughout the new lockdown that started in England on 5th November and is due to continue until 2nd December.
---
The Society of Motor Manufacturers and Traders (SMMT) has confirmed via Webinar, including participants from DVSA, that the closure of premises announced in the new Covid-19 measures will not include MoT centres and garage workshops.
The information ­– expected in a formal written form from the DVSA in the next couple of days – is expected to confirm:
No new extension announced to MoT so the catch up of delayed tests from the first wave will progress, peaking in November and December
Normal aftermarket operations for vehicle service, maintenance and repair are allowed to continue
Supply of parts for these operations is also allowed to continue
Car showrooms will be closed, including franchised dealers, but will be allowed to open attached workshops and parts operations where applicable
Mark Hallam, Marketing Manager at NGK Spark Plugs (UK), said: "We are continuing to work closely with our supply chains and logistics partners to deliver orders to in effect maintain 'business as usual' during the latest lockdown. Our customers can rest assured that we will be working hard to provide the best possible service over the coming weeks."
---
For more information about NGK and its products and services, visit
www.ngkntk.com
.