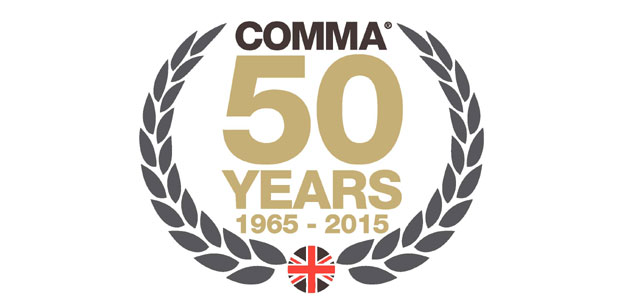 Cosan Lubricants has introduced a comprehensive new range of training programmes and tools provided for Comma brand aftermarket distributors and factors.
The training is available in the form of free, online narrated training modules at www.CommaOil.com, face-to-face training by Cosan sales people and technical trainers, and through regular Comma 'Tech Talk' email bulletins. The topics covered are designed to support the whole business and include modules such as Selling Premium Brands, Marketing & Communications Planning, and an overview of Comma's manufacturing and product quality procedures.
There are also modules devoted to underpinning the more technical aspects of product knowledge, including passenger and commercial vehicle engine oils, coolants, brake fluids, gear and transmission oils and, importantly, the ACEA engine lubricant classifications and their significance.
"We've pinpointed a real demand for distributor training support in today's aftermarket," explains Comma brand spokesperson, Mike Bewsey. "In the last decade or so, vehicle manufacturers' technical requirements have transformed, so it is no longer enough for customer-facing personnel simply to know the technical product basics. Comma brand training is designed to give them a high level of understanding and competence in all aspects of their business. These training presentations will equip individual users with the knowledge and confidence to help them reach their full selling and customer service potential."
Comma – which is celebrating its fiftieth anniversary in 2015 – has published a new 8-page Distributor Training overview brochure which gives details of the training on offer. For your copy of the brochure and to discuss your businesses training needs, please contact your Comma Area Sales Manager, or call Comma Customer Services on 01474 564 311.