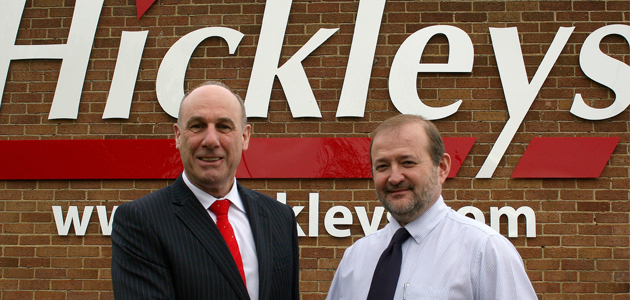 Hickleys, the long-established local motor trade and healthcare company, has announced the appointment of Robin Huish as Managing Director, taking over from Duncan Meikle who moves to the position of Chairman.
Commenting on the appointment, Duncan said: "Robin's career with Hickleys is a remarkable success story. He joined the company 40 years ago as an apprentice auto-electrician but it was not long before his managerial talent was recognised. He has progressed through several key roles and was appointed to the board of directors twelve years ago. Most recently he has been responsible for the Company's Diagnostic, Garage Equipment and Technical Workshop Divisions.
"Robin has a wealth of knowledge and experience and brings a strong track record of leadership and management skills which will be invaluable in taking the business forward."
Speaking on his new role, Robin added: "This is a very proud day for me. Hickleys is very different now from when I first started; back then we were a company serving just local trade with electrical & diesel problems. Over the years we have grown to become one of the leading independent specialists in automotive diagnostic and garage equipment, serving customers throughout theUK, together with a growing international trade.
In 2014 the company celebrates it's 90th year of business and we have had a long tradition of adapting and succeeding in emerging markets; I look forward to continuing this tradition and leading the company to continued success."