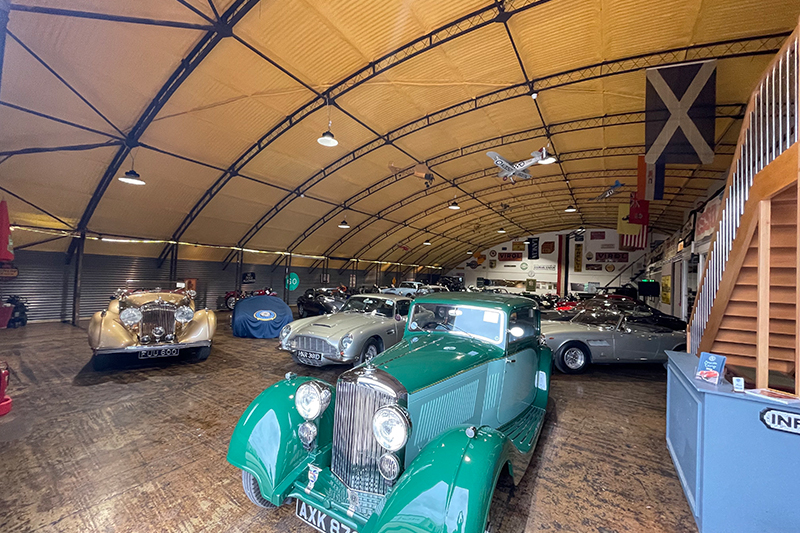 ---
Motul has announced it is joining forces with Gloucestershire's historic motoring centre, the Classic Motor Hub.
---
Classic Motor Hub (CMH) has become a focal point for both four-wheel and two-wheel motoring enthusiasts. Located on a former WW2 RAF fighter base, CMH features two hangers of cars on display – all of which are for sale. The site also garages cars for collectors and all of these are serviced by a workshop, to which Motul will be supplying lubricants and fluids of all types.
The brainchild of long time Collector Car authority and former historic vehicle auctioneer, Martin Chisholm, CMH is home to nearly a hundred vehicles.
CMH draws individual enthusiasts from near and far, but, with a capacity of 250 visiting cars on the site, it is also plays host to thousands of motor club members in a wide variety of activities from simple 'Coffee and Classic" gatherings, through to Club Dinners and Treasure Hunts to historic vehicle tours.
Motul UK's, Andy Wait, said: "Classic Motor Hub is a fascinating concept and as soon as we experienced it first hand, it was something that Motul wanted to be part of. We are really excited to be working with Martin and his team. Classic Motor Hub gives us the opportunity to showcase much of our offer, in person, to thousands of enthusiasts a year."
CMH's Martin Chisholm, added: "Our workshop handles an incredible variety of cars and Motul's breadth of range is extremely impressive – and its quality is a given. However, Motul brings much more than a supply of lubricant products. They also now have a great range of retro merchandise that I think will sit well in our shop, but more importantly, Motul has a fabulous history and the enthusiasm of those who work for the brand is obvious, and they want to play an active role in our activities, so I think we will all work really well together."
---
For further details of Motul's products, its history and partnerships, and the latest Motul news, visit
www.motul.com
.