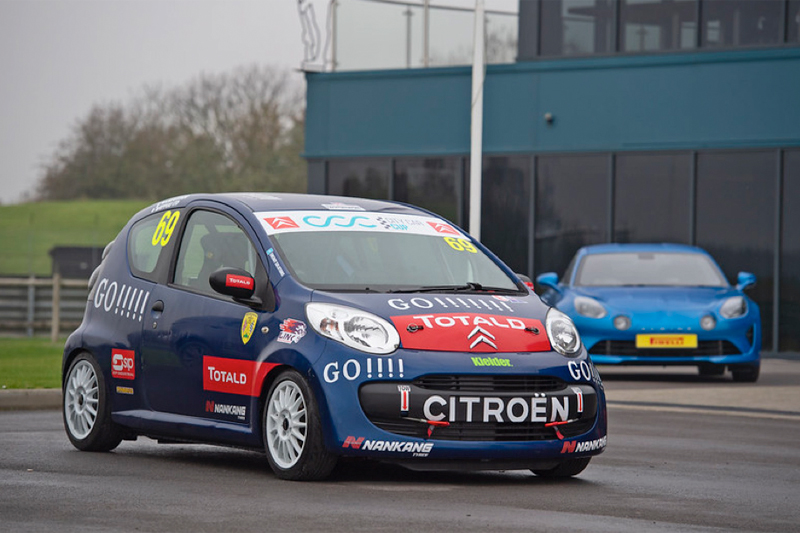 ---
Mission Motorsport has announced its participation in the 2021 BRSCC CityCar Cup Championship in the donated Bad Obsession Motorsport Citroen C1.
---
In conjunction with long time friend and supporter of the charity, Andrew Burgess, and a year's race entry from BRSCC, 20 charity beneficiaries will form the pit crew and support team throughout the series starting at Donington Park on the 9 May 2021.
The Bad Obsession Citroen C1, built by Richard Brunning and Nik Blackhurst for their Bad Obsession Motorsport YouTube Channel series, 'Bargain Racement', was donated to the charity in November 2020 at the charity's first Drive In Race of Remembrance. A year's race entry was also donated to the charity by BRSCC to give beneficiaries, who may not ordinarily get to race, the chance to get involved.
The Pit Crew, a team of 20 veterans from all three services (Army, Navy and Royal Air Force) each on a personal recovery journey are all united by a passion for motorsport, some of whom are currently students completing their Level 3 Diploma in Light Vehicle Maintenance with the Mission Motorsports Training Wing.
CEO and Founder of Mission Motorsport, James Cameron, said: "The last year has been incredibly tough for all especially our beneficiaries. With restrictions lifting and sporting events coming to fruition, we are extremely grateful to the Burgess family, Rich and Nik from Bad Obsession Motorsport and BRSCC for enabling us to provide some exciting and unique sporting activity."
The BRSCC CityCar Cup which was granted Championship Status by Motorsport UK, features 1.0 litre 3 door models from 2005-2013 of the Citroen C1, Toyota Aygo and Peugeot 107 with carefully designed technical regulations ensuring that not only do all cars deliver equal track performance, they also look, sound, handle and feel like race cars.
BRSCC Chief Operating Officer, Paul McErlean, added: "When Richard and Nik from Bad Obsession Motorsport approached us with their plan to become involved with CityCar Cup, we were absolutely delighted. Their Bargain Racement YouTube series has been a massive help in building the profile of our championship, and their donation of the finished car to Mission Motorsport was a perfect way to allow the story to continue! The BRSCC look forward greatly to working closely with Mission Motorsport and their beneficiaries through the inaugural CityCar Cup Championship season"
The Championship, consisting of 15 rounds will take place at various tracks across the country, and will enable a variety of beneficiaries to experience the sport
The first CityCar Cup race will be held at Donington Park on the 9th May 2021.
---