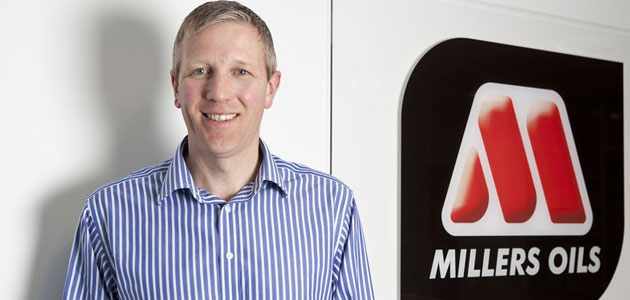 High-margin premium lubricants could be one of the most exciting growth areas for factors and garages. With complex, highly stressed engines such as Ford's Ecoboost now common in cars approaching five years old, there is plenty of demand for the type of high-technology fluids that help keep them healthy.
"We spotted a trend towards a new generation of high-quality lubricants several years ago and have been investing to develop our business alongside the sector," says Millers Oils Managing Director Steve Woolven.
"By focusing on the premium products that give our fleet, garage and trade customers the most exciting opportunities, we are successfully positioning Millers as the leading provider in this fast-growing sector."
As vehicles become more complex with increasingly sensitive emissions equipment and highly stressed bearings and turbochargers, any owner fitting an economy oil – or a garage recommending one – is risking a potentially costly component failure.
"A great example is the use of stop-start systems in modern vehicles," says Technical Director Martyn Mann. "An engine fitted with stop-start technology is typically restarted around 500,000 times in its lifetime compared with just 50,000 without the system.
"The low-viscosity oils specified for these high-efficiency engines can drain off bearings and other components, leaving them vulnerable to excessive wear if an inappropriate specification is fitted."
One of the technologies that Millers Oils has developed to solve this challenge is directly derived from the company's success in motorsport. "Feedback from race teams is fast and accurate. They have excellent data from a demanding environment and they say what they think," says Mann.
Millers Oils Nanotechnology gear oils demonstrated that a step change had been made. The teams typically reported friction reduced by up to 50%, power increased by up to 5% and durability for engines and gearboxes up threefold.
As automotive engines become more complex, it is this type of technical expertise that will make a difference to engine performance and durability. But Woolven recognises that it isn't only outstanding products that will help make his company – and its customers – successful.
"Innovation covers all aspects of our business, and that includes the quality of our customer service, our technical support, our logistics, even our bottles …. everything that our customers have told us helps them work efficiently."
Millers still works closely with vehicle manufacturers to help them solve difficult technical challenges. "It's this focus on being the best in everything we do that is making us stronger, and that is good for our customers," concludes Woolven.