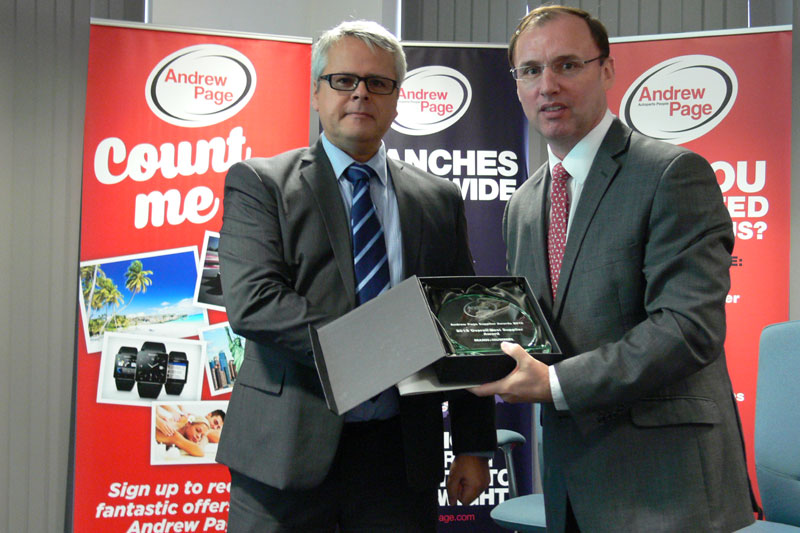 Autoparts and workshop equipment distributor, Andrew Page, has announced the winners of its annual Supplier Awards.
Taking top honours, MANN+HUMMEL was named as overall best supplier, while TRW was presented with the breakthrough supplier award.
The Andrew Page Quality Award was taken by Carwood, marking a successful year between the two companies.
There were also awards for Lesjöfors, Bosch, BM Catalysts, Unipart, TEMOT International and Tetrosyl, who secured the Best Retail Products Award for the second year running.
Categories vary from those that acknowledge good service and long-term partnerships, to those focussing on retail products and new product development – with each recipient a worthy winner in its own right.
The ceremony also included a review of 2015 activity from Jim Sumner, a trading overview of the last financial ending September 2015 by CFO Ed Brookes and Mark Saunders looking ahead to 2016 and beyond.
Jim Sumner, Chairman of Andrew Page commented: "2015 was a hugely transformational year for Andrew Page, and we were delighted to achieve a 12 per cent increase on the previous year's trading figures.
"We spent £15m more with suppliers in 2015, with many experiencing double digit growth through Andrew Page. This growth was enabled by significant levels of investment last year and we hope to continue that success with our suppliers through 2016 and beyond."
The most noticeable investments by Andrew Page in 2015 included a completely new telephone and telematics systems and an improved van fleet.
Growth through 2016 is expected to be achieved through the acquisition and opening of new sites, with the main areas of focus being network expansion, distribution channels and maximising investment.
Full list of Andrew Page's 2015 Supplier Awards
Outstanding Service Award: Lesjöfors
The Andrew Page Quality Award: Carwood
Long-term Partnership Award: Bosch
Breakthrough Supplier Award: TRW
New Product Development Award: BM Catalysts
Best Retail Products Award: Tetrosyl
Fastest Growing Supplier of the Year Award: Unipart
2015 Overall Best Supplier Award: MANN+HUMMEL
Aftermarket Value Award: TEMOT International