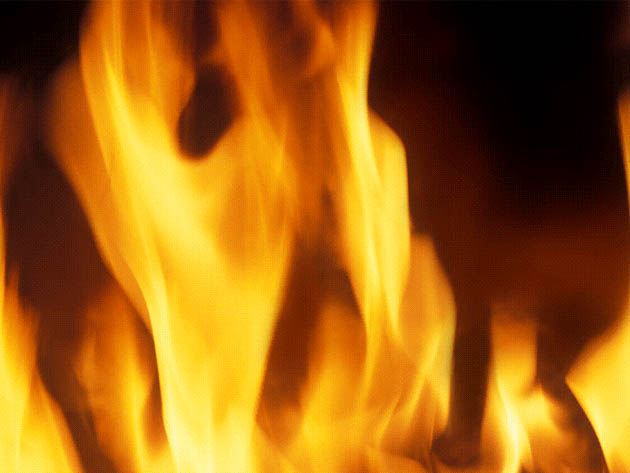 A man has died following a fire at a garage workshop in Milton Keynes.
The victim was rescued by firefighters from Pluto Autos on Church Street, Bletchley, in the early hours of September 1st but he died at the scene. Firefighters said they found the man in the workshop area and carried him outside, but they could not resuscitate him.
The service said about half of the ground floor of the two-storey building was affected by the fire. Thames Valley Police said they were treating the death as unexplained.
Although there has been no confirmation that the fire was a result of poor workshop health and safety practices this latest incident continues to highlight the need for appropriate measures to be in place in the workshop, with RMI Director Stuart James recently issuing a statement explaining the importance of garages running both safely and legally.
He said: "Another recent accident in a garage resulted in a young apprentice being set on fire and badly injured. The HSE, which investigated the incident, stated that the company in question did not have a safe system of work for handling, storing or using flammable substances.
"From October 2012 The HSE will impose a charge on any garage that is found to have health and safety breaches – no matter how minor. In the past the garage would receive a letter first outlining what areas they need to improve on, however there will now be a charge included in that letter under its cost recovery scheme."
The Do's and Don'ts when using flammable materials in your workshop
DO
– Use a proprietary fuel retriever/adaptor when draining petrol from tanks and lines – make sure the vehicle and the retriever are both earthed.
– Keep the tops/lids on containers of highly flammable liquids.
– Store containers of highly flammable liquids in a safe place, in the open air or in a suitable storeroom.
– Fit flashback arresters to both the fuel and oxygen gas cylinder regulators. For longer lengths of hose, also fit them to the blowpipe.
– Store gas cylinders in a safe, well-ventilated space, preferably outside.
DON'T
– Drain petrol over, or close to, a pit or drain.
– Smoke, weld or carry out other hot work while removing petrol.
– Store more than 50 litres of highly flammable liquids in the workroom.
– Spray highly flammable liquid paints in the open workshop or where there is a risk of fire/explosion.
– Use petrol/solvents to burn rubbish.
– Carry out hot work before removing or shielding items that may be affected.
The HSE has produced a guide – 'Reducing ill health and accidents in motor vehicle repair' – that is available for FREE from the HSE website. Simply log on to www.hse.gov.uk/pubns/indg356.pdf