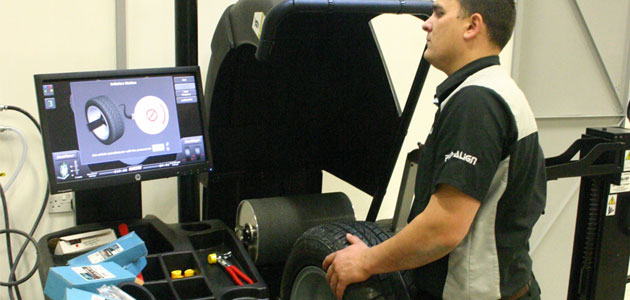 Wheels servicing equipment specialist, Pro-Align, will be at MECHANEX Sandown Park to present three powerful time-saving systems from its comprehensive range of award winning Hunter equipment.
Each of the systems is enables workshops unlock a host of profitable servicing opportunities.
Taking centre stage will be the company's most popular four wheel alignment system, the Hunter HawkEye Elite TD, which is capable of delivering a full 14 point alignment check in just 90 seconds.
Visitors will be also be able to see a fully working demonstration of the company's innovative Quick Tread drive over tread depth measurement system which helps workshops easily identify tyre sales opportunities by simply driving a vehicle over the system's scanning plates.
And for those tyres which do require changing, the Revolution fully automatic tyre changer provides consistent tyre changing times and eradicates any of the normal problems associated with changing ultra-low profile or runflat tyres.
To see how any of these systems can help improve your customer service levels and increase your workshop profitability, visit Pro-Align on stand D14.
Registration is simple, visit http://www.mechanex.info or call 01923 237799. For all the latest news and info on upcoming shows, follow @MECHANEXShow. 
Click here to read our online show preview.