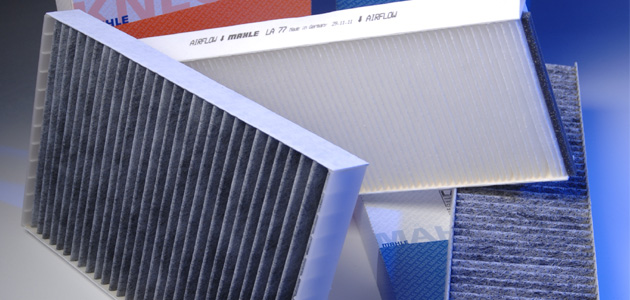 MAHLE Aftermarket has published new technical advice for independent garages and workshops on how to replace the air filter in Ford-engined cars in the European parc.
Supplied by the company's Stuttgart-based parent company as original equipment (OE), MAHLE's LX 1780/3 air filter is tailored specifically to suit Ford's C-Max, Focus and Kuga models using 1.4, 1.6, 1.8 2.0, and 2.5-litre engines from the 2007 model year.
Additionally, the part also caters for the Volvo C30, C70, S40 and V50. Mazda also use the air filter in their Mazda 3 models.
According to MAHLE, if independent garages chose to fit a cheaper product rather than a like-for-like replacement, it will not have been made to the same technical specification. The air filter has a unique patented alignment lug that fits directly into the filter housing.
The consequences of not using the correct part can cause issues with the mass air flow sensor due to increased flow resistance around the pleat joint leading to incorrect air flow data being supplied to the engine management.
If the recorded values deviate heavily from the norm, the driver will be notified via the on-board computer to take the vehicle in for repair, possibly incurring high consequential costs.
Meanwhile, the company has also published a technical leaflet for the aftermarket covering product modifications to the KL 431 fuel filter supplied as OE for 1.6 TD engines fitted to popular Ford and Peugeot cars.
The revised specification features new heater unit O-rings, plus installation benefits, and is known as KL 431D.