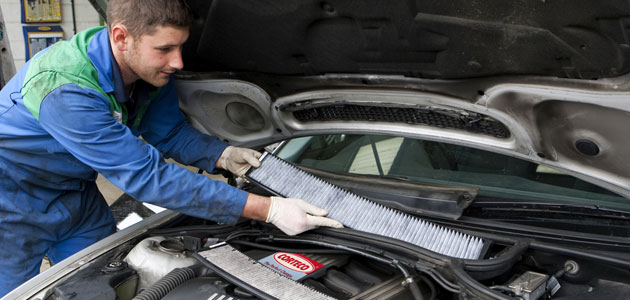 Garages in the London area are missing opportunities to sell more cabin filters during the capital's Breathing Better Together campaign, says Corteco Marketing Manager Steve Jarnet.
The campaign was devised earlier this year by 'Cleaner Air for London', supported by Mayor Boris Johnson and London Boroughs that want to highlight ways to tackle the rising air pollution levels in the city.
Traffic pollution and diesel fumes in particular are considered to be major contributors to London's air problems and were highlighted by a major story in the Sunday Times recently. Tests showed that pollution inside the average car is dangerously high.
Corteco experts point out that in car pollution can be up to six times worse than at the roadside.
"Cabin filters provide a level of protection for passengers against road pollution sucked from outside the car – but only if they are replaced on a regular basis," says Steve Jarnet.
"We know that garages throughout the UK are reluctant to include cabin filter prices in their published service tariffs in order to remain competitive. It means the cabin filter often goes unchanged. But our experience across Europe is that once advised by the garages, motorists are keen to trade up to top of the range cabin filters that include activated carbon, and offer extra protection against gases and smells."