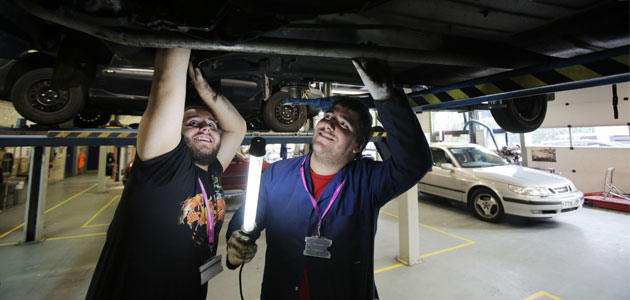 Launch UK diagnostic products are being used to help train and develop budding technicians of tomorrow at Hackney Community College.
The college offers a number of IMI accredited courses including Level 1, 2 & 3 Diplomas in Light Vehicle Maintenance alongside courses in general car maintenance.
Hackney Community College campus in Shoreditch offers fantastic motor trade facilities including a purpose-built workshop and fully functioning MOT bay set, up to resemble a real-life working environment.
Launch products – including the X-431 PRO & PRO 3 diagnostic tools – form part of the college's Diagnostic Suite, where teachers bring in problematic vehicles and then use the equipment to identify and subsequently fix the problem.
The latest product in the Launch range is the X431 PRO 3 features a unique telematics solution which enables real-time remote diagnostic checks to be carried out on a vehicle by independent garages.
Dave Richards, Launch UK Managing Director, said: "It's great to see Launch products being used in training and educating technicians of the future. Technicians are the driving force behind our product innovation and it's important they get to grips with the very latest diagnostic equipment, which is very much the lifeblood of many modern garage businesses."