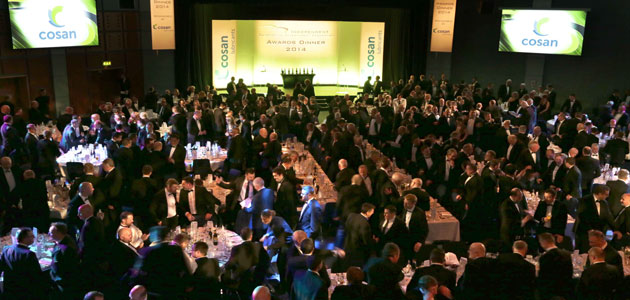 Leading British sports presenter John Inverdale will be the guest host and compère at the IAAF Annual Awards Dinner & Conference on 17 December 2015.
During his radio career, Inverdale presented four Olympic Games, three football and rugby World Cups, 13 Wimbledon Championships, 10 Open Championships, plus numerous other major sporting events both at home and abroad including the Ryder Cup, World Athletics Championships, Grand Nationals and Cheltenham Festivals, Champions League and FA Cup Finals.
In 1997 he was named Broadcaster of the Year at the 'Sony' Awards and, in 1998, 'Radio Personality of the Year by the Variety Club.
His television career began with BSB in 1990 as presenter of rugby and football. He hosted his own BBC1 sports chat show 'Onside' for seven series, and was a regular presenter on Grandstand and now appears regular on the BBC fronting other sports programmes including Wimbledon.
He was part of the multi-award winning team that covered the Sydney Olympics in 2000. He has also hosted' The World's Strongest Man' for the past four years, which regularly attracts audiences in excess of 10 million.
The IAAF Annual Conference & Awards Dinner is the largest of its type in the automotive aftermarket and will again be held at the ICC in Birmingham. Guests will take part in the IAAF Annual Conference during the day to discuss all of the hot topics affecting the industry, before the Annual Awards & Dinner that very same night.
Demand for tickets to this IAAF event has been strong. Members and their guests are therefore being urged to book now to avoid disappointment. Tickets can be secured by telephoning the IAAF on 0121 748 4600.