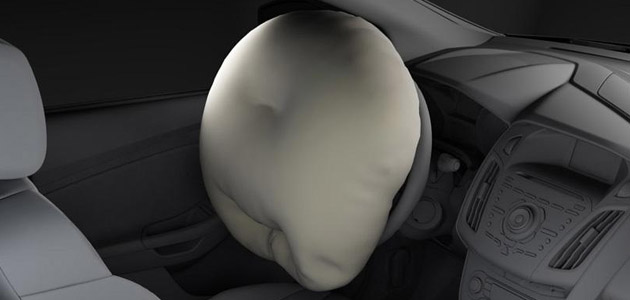 More than 3 million cars, including thousands in Britain, made by Japanese manufacturers Toyota, Honda, Nissan and Mazda will be recalled worldwide because of possible problems with their airbags.
Toyota is to recall 1.73m cars worldwide, 76,000 of them in the UK. Honda will recall 1.14m, Nissan 480,000 and Mazda 45,463. All cited the same malfunction – incorrect inflation of passenger side airbags.
A spokesman for Toyota said its recall was based on five cases of airbags inflating incorrectly in Japan in the US, none of which had resulted in injury. The Toyota recall affects cars registered between November 2000 and March 2004, carrying a plate number between X and 54. Models affected include Corolla, Picnic and Camry, he added.
Honda will recall 15,475 vehicles in the UK, mostly CR-V models made between 2002 and 2003. It will also recall Stream vehicles made between 2001 and 2003.
"Anyone affected will be contacted in the next few weeks," a Honda spokesman said, adding that the repair, if needed, is expected to take around an hour and a half.
Nissan's recall affects its X-Trail, Patrol, Almera, Almera Tino, Terrano II and Navara models built between 2000 and 2004, totalling 59,058 vehicles in the UK.
The recall also involves 1,913 of the Mazda 6 models bought in the UK in 2002-03.
Honda, Japan's second-biggest carmaker, said the faulty airbags can over-inflate and burst, spraying potentially deadly metal shards.