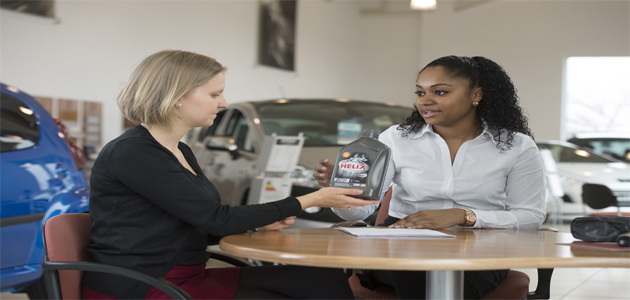 Shell's loyalty programme for independent workshops has signed up over 120 garages since its launch almost 18 months ago, the company have announced.
'Shell Rewards' was designed to support garages selling Shell Helix motor oil through Shell's UK Distributor and Motor Factor Network by providing them with free technical, sales and marketing support.
Independent garage Henrys Group sell and use the product in their services. Hector Neill, Operations Manager of the Glasgow-based garage, revealed that that their customers relish the opportunity to use the brand.
"Our customer like the fact their cars are serviced with Shell Helix motor oil, who are a reliable, well-known and credible brand," he said.
"Signing up to the Shell Rewards programme was a no-brainer. We are now receiving complimentary Shell branding and merchandise to help us promote the fact we use Shell Helix motor oil in our services, which is great and helps us stand out from other garages."