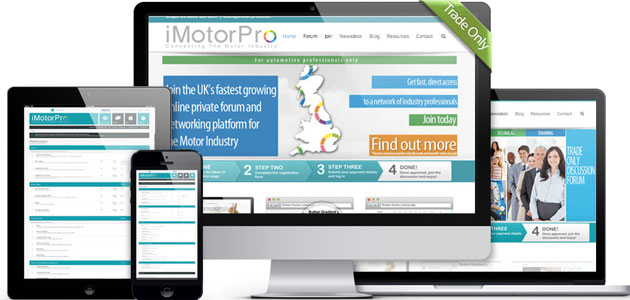 iMotorPro, the first dedicated, professional discussion forum for anyone involved in the UK motor industry launched on 20 October 2014 and has chosen to support BEN, the automotive industry charity by helping to increase their awareness and extend their reach within the motor community. In addition iMotorPro has committed to make a donation to BEN for every new member that signs up.
BEN is delighted to be involved from the outset with iMotorPro and fully expects the new initiative to further raise awareness of the care and support services BEN has in place for all automotive colleagues in times of need.
iMotorPro is a dedicated forum for trade only discussion, offering members a private networking platform. Members will be kept up-to-date with industry news, new products, exclusive offers, events, trade shows, competitions and giveaways.
Caroline Baxter, Chief Executive and Founder of iMotorPro said: "We have had an overwhelming response to the launch of iMotorPro and are very excited at partnering with BEN. Their care and services dovetail perfectly into the vision we have of helping and supporting the motor trade industry in all areas, whether it be on a professional or personal basis. It's a great forum to bring the industry together, create discussion and is the perfect platform to network and build new relationships. "
BEN Commercial Development Manager, Nigel Williams added: "iMotorPro offers a unified forum for keeping up to date with issues and discussions right across our industry, reaching the same group of people BEN aims to talk to. This is a wonderful opportunity for BEN to create awareness and be on hand to offer our own advice and support to iMotorPro members. It is a great tool to keep up-to-date with news and ensure that our services are constantly tailored to the needs of automotive colleagues. We are grateful to iMotorPro for its support of BEN and wish them every success."