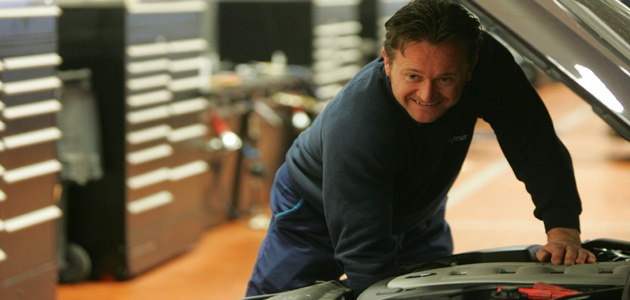 The IMI is warning automotive employers not to disregard management training if they wish to reach their maximum potential. The warning comes on the back of a two year Return on Investment (ROI) study completed by the IMI, which has found significant benefits for automotive retail businesses that invest in structured learning and development for management staff. The findings are particularly significant when compared with evidence that management personnel are currently the least trained group of people in the sector, with only 9% holding a management-related qualification.
The IMI's study rigorously measured the application of management training as a means of bridging competency gaps in an after-sales dealer network management development programme, and the achievement of IMI accreditation in automotive management (AMA). It found up to 118% and 212% ROI respectively from the management training interventions.
In addition an IMI statistical analysis of a manager's Customer Service Index (CSI) data, before and after his AMA management development, showed a link between his team's performance, increased CSI score and a reduced monthly variance in the CSI score.
Meanwhile, research into the benefits of junior, middle and senior managers committing to an automotive management degree found a substantial increase in confidence and ability to do their job in terms of their knowledge, skills and conceptual and analytical abilities.
Examining the implications of the study, IMI CEO Steve Nash commented: "The IMI's ROI study clearly demonstrates that management training in all areas will bear fruit for a company's bottom line. In this sector we are often guilty of promoting people on technical ability rather than focusing on the skills that become critically important when they become leaders. In fact shockingly, we find that managers are the least trained group of people in the automotive sector; a fact that has clear implications for the efficiency and profitability of a business. This study shows that management training may be one of the most important areas businesses should focus on; with the biggest possible gains achievable in terms of ensuring a business is competitive and profitable in a challenging market environment."