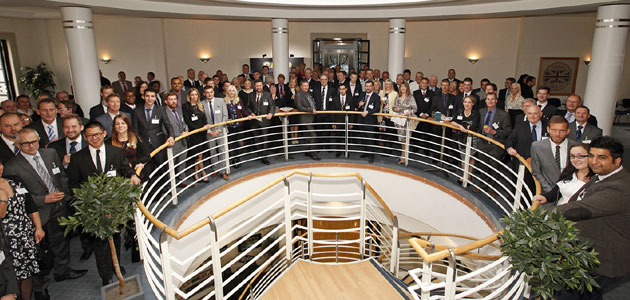 IMI has celebrated the achievements of Automotive Professionals, students and training providers at its Outstanding Achievers Awards ceremony held for the first time at the Heritage Motor Centre in Warwickshire. His Royal Highness Prince Michael of Kent, who is patron of the IMI Group, attended the event and described winners as "future leaders and current role models in the sector."
The Outstanding Achievers Awards showcase dedication and hard work that is taking place across the entire industry, including students and apprentices who have shown exceptional passion and aptitude for their studies and, for the first time this year, practising automotive professionals who set the benchmark for others working in the sector in terms of skills and professionalism.
Euro Car Parts joined the IMI at the ceremony as lead sponsor. Nine winners were chosen from over 120,000 IMI Qualification learners and 30,000 IMI Accreditation holders with finalists coming from all over the UK, whilst a new award for Outstanding Management Professional looked at nominations from across the breadth of the sector.
South Devon College won the coveted Approved Centre of the Year Award for the second year running, whilst Riverpark Training and Development Ltd took the Specialist Centre of the of Year award back to Northern Ireland.
Speaking at the event IMI CEO Steve Nash commented:  "Today's winners represent the calibre of individual we believe the motor industry needs to lead it into the future. These individuals are the shining lights and future stars of the sector. Many of them have overcome adversity to reach where they are now and have demonstrated extraordinary effort in order to reach their goals. We know they will go on to raise standards and inspire others to take up careers in the sector."