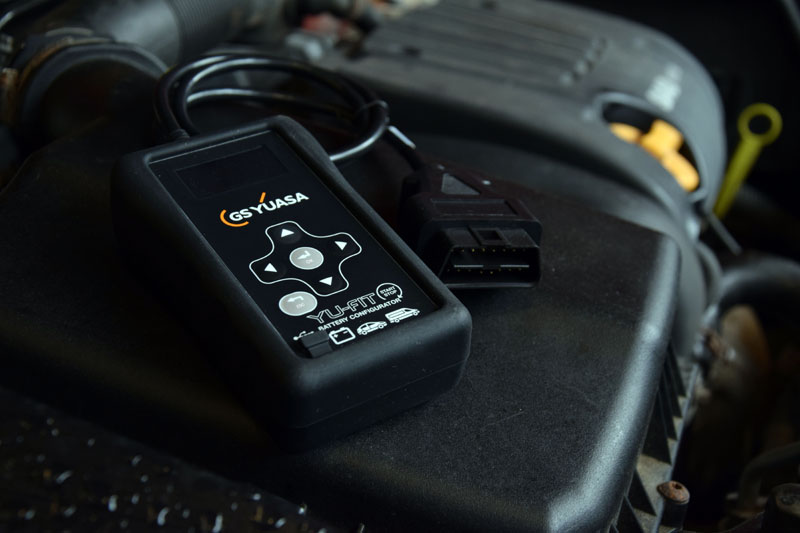 ---
GS Yuasa has announced it has given its Yu-Fit battery configuration tool a fresh look.
---
The overhaul brings with it an updated design, incorporating the battery manufacturer's staple colour pairing of black and orange. The move brings it in line with the brand's latest generation of workshop products and accessories, with the GS Yuasa Yu-Fit replacing the GS and Yuasa equivalents.
Although once a rarity, research conducted by the battery manufacturer reportedly highlighted the fact that workshops and garages are seeing increasing numbers of vehicles fitted with a Battery Management System (BMS). No longer exclusive to premium vehicles, these systems monitor a vehicle's battery throughout its life to maintain optimum charge efficiency and operation of the Start-Stop system.
If fitted, it is essential to reprogram the BMS via the on-board diagnostics (OBD) port following the installation of a replacement battery. Failure to correctly reprogram the BMS or fit the correct specification battery, for example AGM or EFB can lead to a number of problems. These include general system faults, in-car error messages and complete loss of the Start-Stop functionality.
David Shield, General Manager Engineering (Automotive & Motorcycle) for GS Yuasa Europe, said: "Battery replacement is no longer a five-minute task. In fact, battery configuration is fast becoming the norm. To ensure it's both a quick and easy task – the GS Yuasa Yu-Fit has been specifically designed to be one of the most user-friendly tools available. So quick in fact, battery validation can typically be achieved in less than 60 seconds!
"When looking to overhaul the Yu-Fit, we were keen to ensure we maintained the robust design and simple operation. The Yu-Fit offers fantastic value for money and is widely regarded as one of the easiest to use diagnostic tools on the market. Although garages may already own diagnostic equipment, to have such a centrally important tool tied up on a relatively straightforward task is not ideal."
---