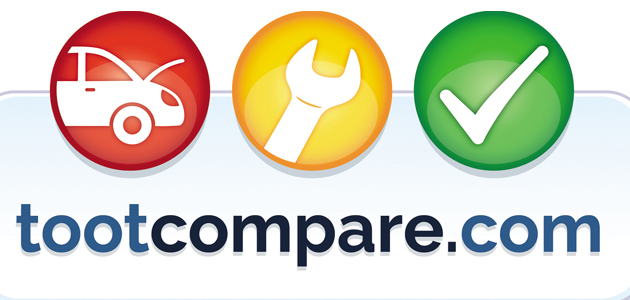 An exciting new site launch – www.tootcompare.com – is claimed to be the UK's first real-time, comparison website aimed at motorists to help them compare car servicing and MOTs from more than 10,000 independent and franchised garages.
Prior to launching to motorists in July, invited garages have logged on to the 'easy pricing wizard' to enable automatic calculation of consumer-led searches, for fixed price interim, full and major car servicing.
There are no upfront or hidden costs like membership or monthly fees. A small commission is charged for the car service or MOT work booked through the website and ratings are based on technical expertise, pricing; services/facilities and customer feedback.
Douglas Rotberg, CEO, said: "We saw the need to bring transparency to motorists and offer a simple way to compare and book a local garage that best meets their needs. We believe well-informed motorists make decisions they feel they can trust, therefore becoming willing and valued customers for garages.
"Garages are given control and flexibility through the 'easy pricing wizard' to change availability and pricing to fill cancelled service bookings or keep workshops busy. Once a motorist fills a slot in the schedule, the garage can adjust the price and availability again. What's more, as we operate a 'no work – no fee' policy, we only get paid on results so we are committed to a significant nationwide marketing campaign to attract motorists.
"If motorists are well-informed, and have appropriate choice, they can make decisions they trust, which in turn makes them more confident and happier customers."