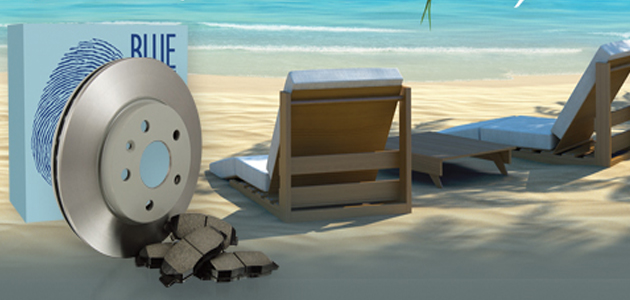 Blue Print is giving all professional installers of Blue Print products in the UK and Ireland the chance to WIN a year's Platinum subscription to AutoVista, a G-Scan diagnostic tool and £5,000 of holiday vouchers!
If you're a workshop manager or owner, all you need to do is visit www.blueprintcomp.com and register your business information, and then submit the details of any invoice that includes the purchase of Blue Print brake discs or pads. Each invoice submitted counts as one entry into the three prize draws. The more Blue Print discs and pads you buy and fit – the more chances you have to win!
The competition will run for six months, giving you plenty of time to get as many entries in as possible. At the end of four months the winner of the AutoVista Platinum package will be announced, at the end of month five the G-Scan, then the grand prize of £5,000 of Holiday Vouchers will be announced at the end of the promotion – so you can keep adding your invoices right up until the last day!