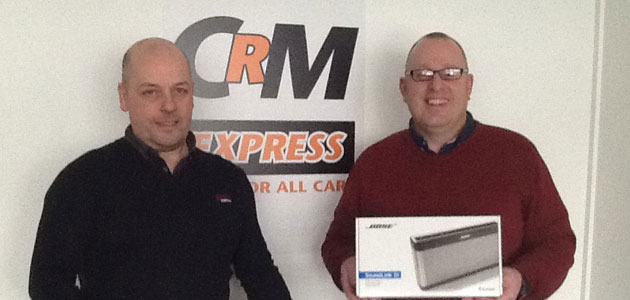 Back in September, in order to highlight the opportunities open to the independent sector, the First Line Group (FLG) launched a sales promotion for its comprehensive range of First Line branded turbo hoses.
"While traditionally the trade had looked towards the franchised dealer for turbo hoses," explained Global Marketing Director, Jon Roughley, "the promotion has raised awareness of the fact that they are actually available alongside the more familiar items FLG supplies day-in, day-out to motor factors across the length and breadth of the country.
"The promotion, which was aimed at both workshops and their supplying motor factor, has attracted hundreds of entries and has had many stage winners on the way to the two ultimate winners that have now been awarded their prize at the culmination of the competition.
"So it gives us great pleasure to congratulate Dominic Cox from DC Car Repairs, Oxford, the winner of the £500 Snap-on professional tools voucher and Alan Hurdley from CRM Express, Cowley, who won the BOSE SoundLink Air digital music system for supplying the winning turbo hose."
The complete First Line programme includes more than 500 part numbers covering many popular European and Asian applications and actually includes several different types of hose, although the majority are turbo hoses, which fit between the turbo and the intercooler and the intercooler and the inlet manifold. Also included are air filter hoses, which fit between the air intake and the air filter housing and the filter housing and the turbo, as well as some turbo oil feed/return hoses and crankcase breather hoses.