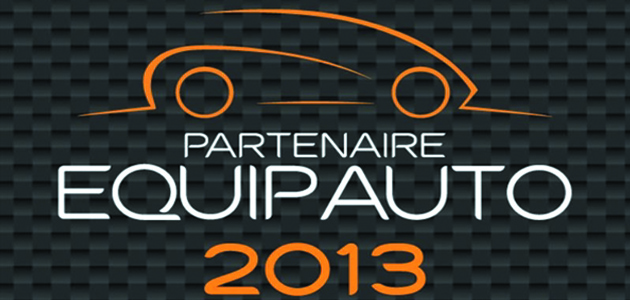 We're only a few weeks away from the bi-annual Equip Auto Show (based at the Paris Nord Villepinte Exhibition Centre) and the show promises to be the biggest and best yet.
Equip Auto 2013 (Weds 16th – Sun 20th October) offers visitors access to all of the latest after-sales equipment and services, bringing together manufacturers, distributors and repairers from the automotive sector who are seeking new products, services, partners and ways to expand their business.
The 2011 exhibition saw over 100,000 visitors in attendance over the five days and with nearly 1,200 exhibitors already booked in for this 21st edition of the show, those who make the effort to attend are in for a treat.
The show is split up into various different professional sectors, including:
•       Bodywork – Paints
•       Equipment – Accessories
•       Car wash – Services Area
•       Repairs – Maintenance – Tow Trucks
•       Networks – Services
Other show details for UK visitors
Opening hours:
Wednesday to Thursday: 10am – 7pm
Friday and Saturday: 10am – 9pm
Sunday: 10am – 5pm
Address:
Paris Nord Villepinte Exhibition Centre
B.P 68004
95970 Roissy Cedex
France
Pricing:
1-day badge: 10€
Full exhibition badge: 30€
EXHIBITOR HIGHLIGHTS
WAIglobal Europe
WAIglobal Europe is exhibiting its full range of starter motors, alternators, generators, motors, voltage regulators, rectifiers and other components for passenger cars at this year's Equip Auto  exhibition – along with its expanded ranges of products for commercial vehicle, industrial, agricultural and powersport applications.
Exhibiting in Hall 4 stand K116, WAIglobal's rotating electrics range comprises both new and remanufactured units, all of which are made to original equipment specification and sold under the widely recognised and respected WPS brand.
There are more than 5,200 new starter motor and alternator references in the WPS range. These units feature 100% new components, premium brand Transpo electronics ensuring full OE-quality and, premium grade WBD bearings to provide maximum life.
Other products available and on display at Equip Auto include: a clutch pulley programme of more than 150 references, Transpo's latest LIN/BSS type regulators, ignition distributors, ignition coils, wiper motors and engine management products including ignition modules and manifold absolute pressure sensors.
Schaeffler Automotive Aftermarket – LCV and double clutch programmes
Schaeffler Automotive Aftermarket will have a major presence at October's Equip' Auto exhibition.
With two stands that total over 400m2 in space, the company will be showcasing its latest innovations and concepts to visiting garage technicians. Particular emphasis will be placed on Schaeffler's LCV and double clutch programmes, with six technical demonstrations on offer per day.
Additionally, visitors will be able to hear about a new online service which will enable garage operators to register in advance for various hands-on events scheduled within the framework of the trade fair. During the event everyone who has registered will receive a text message reminding them of the time and place of the demonstration.
If you're heading to Paris then you can find Schaeffler Automotive Aftermarket on stands 5F060 and 5F071.
BM Catalysts – SCR Technology 
BM Catalysts has also announced that its highly anticipated range of Selective Catalytic Reduction (SCR) products will be on show at this year's exhibition.
Customers who visit BM's impressive stand will be able to view, touch and learn more about these exciting new developments.
SCR technology reduces harmful NOX emissions by up to 90%, without compromising overall vehicle performance. The technology is becoming increasingly popular with many of the world's leading VMs, mainly due to the forthcoming stringent Euro 6 emissions standards. This has prompted BM Catalysts to move quickly to ensure distributors are able to offer a high-quality and cost-effective alternative to OE replacements.
Commercial Director, Mark Blinston explains: "We don't expect the launch of our new SCR range to have an immediate impact on our sales figure, but that is only due to the fact that vehicles fitted with SCRs only makes up a very small percentage of the existing car parc. This will show that we are fully committed to providing distributors with aftermarket solutions before their customers are demanding them. This will put us even further ahead of our competitors, and hopefully have customers very excited at Equip Auto."
The new range of BM Catalysts SCR components will benefit from the same advanced engineering, attractive pricing and unparalleled availability as the rest of the manufacturer's offering, and be available to view on Stand 027, Aisle C, Hall 3, at Equip Auto 2013.
To find out more about how you can register for the forthcoming Equip Auto show in Paris log on to en.equipauto.com