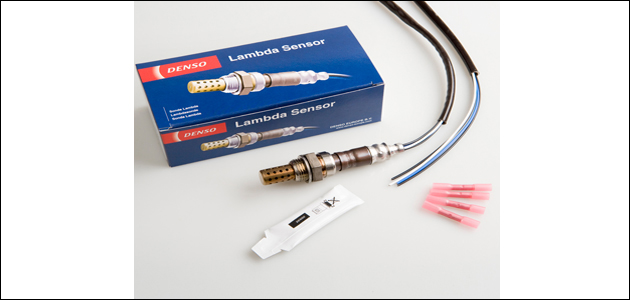 DENSO Aftermarket Sales UK has confirmed details of a new sales promotion that will see customers across the UK and Ireland earning shopping vouchers every time they purchase one of the company's selected OE quality Lambda Sensors.
Entitled 'Excellence We Can Vouch For', the unique promotion will reward customers with a £10 or 10€ shopping voucher in return for any selected Lambda Sensor ordered before March 31st 2013. The promotion will not only make DENSO's Lambda sensor offering even more attractive but will also help customers to make purchases for their workplace or for friends and family. Perfectly in time with Christmas, and with Easter just around the corner, each voucher can be 'spent' in a range of high street stores.
Kevin Peacocke, Assistant Manager at DENSO Aftermarket Sales UK, said: "Our continually expanding Lambda Sensor offering is already a popular choice amongst our garage and motor factor customers, so we felt now was the perfect time to give something back and make stocking DENSO Lambda Sensors even more beneficial.  We've already seen a surge in orders, as our customers look to take advantage of this great offer and expect even more to do so over the coming months."
Participation in the Excellence We Can Vouch For promotion is simple. Customers need only order one of the selected DENSO Lambda Sensors during the promotional period, then send a copy of their invoice direct to DENSO Aftermarket Sales UK in order to receive their £10 or 10€ voucher.
Dedicated advertising has also been created and will be showcased throughout the trade press over the coming months to support the promotion and to help interested parties learn more about how they can get involved.
More information and downloadable flyers can be found at: www.denso-am.co.uk or from DENSO UK Customer Services on 02476 843416/417.