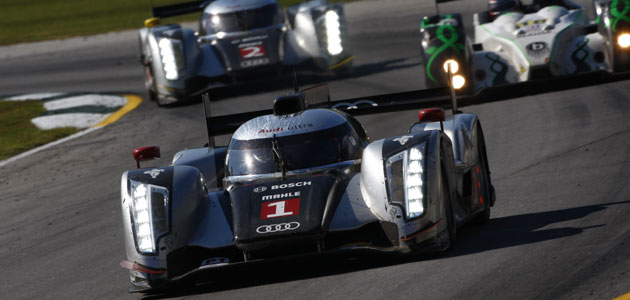 MAHLE Aftermarket is organising a 24 hour Le Mans Challenge to raise funds for BEN – the motor trade's own charity.
Preparations for the event are already well under way, and a number of the company's distributors have already committed to entering, but the West Midlands-based engine parts supplier is looking for more competitors from the motor factoring and independent service sectors.
The challenge is open to any roadworthy vehicle, with two people per car. The aim is to reach the famous Sarthe Circuit at Le Mans within 24 hours of leaving MAHLE Aftermarket's UK headquarters in Bilston, near Wolverhampton, in good time before final practice and the start of the race at 9am on 14th June.
Competitors will depart from Bilston at 6pm on Thursday, 12th June 2014. When they roll into their destination 24 hours later, they will be greeted by the welcoming sight of the Beausejour camp site inside the track, where MAHLE has arranged accommodation for all contestants. They will also benefit from free access to the world's most famous sports car endurance race, where the MAHLE sponsored Audi team will be bidding for three wins in a row.
"Our aim is to have some fun and make a substantial contribution to BEN, our own industry charity," says Jonathan Walker, Managing Director of MAHLE Aftermarket. "It's not a race to get there, or about winning. It's the taking part that counts."
Places are limited to just 24 vehicles, each entrant committed to raising a minimum of £500 for BEN. To register an entry, call MAHLE Customer Services on 08745 6885007 or email aftermarket@gb.mahle.com.