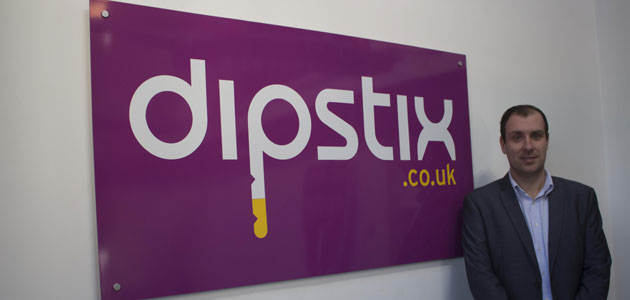 Dipstix, the new website dedicated to helping motorists manage their car, is closing in on its £300,000 funding target, within a month of launching the campaign onto funding platform Seedrs.
The total pledged at close of business 7th November stood at £282,690, equating to over 94% of the investment sought. The ongoing round of investment, achieved against a valuation of £1.6 million, is poised to generate the resources needed for the Liverpool-based business to continue its impressive growth.
The network of garages passed 1,000 earlier this year and the business now has its sights firmly fixed on driving in volume. This will be achieved both through investment in the website, to provide a one-stop shop for motoring needs, and also a roll out of new propositions to make Dipstix a profitable partner for UK independent garages.
Founder and Managing Director David Cederholm said: "We're delighted with progress and excited by the pace of developments. The referrals we generate can only benefit the entire independent aftermarket supply chain.
"We're out to ensure motorists know their rights under block exemption, and can easily access their local garage's expertise from a sophisticated online platform, which delivers all they need and more."
Dipstix acts as a transparent marketplace for car servicing and MOT comparison. Additional services in development are tipped to include a service and maintenance plan, an MOT guarantee and roadside assistance.
Garages looking to find out more about local opportunities with Dipstix can get in touch through the web site at www.dipstix.co.uk. To view or participate in the investment opportunity, please visit www.seedrs.com/startups/dipstix-holdings-limited.