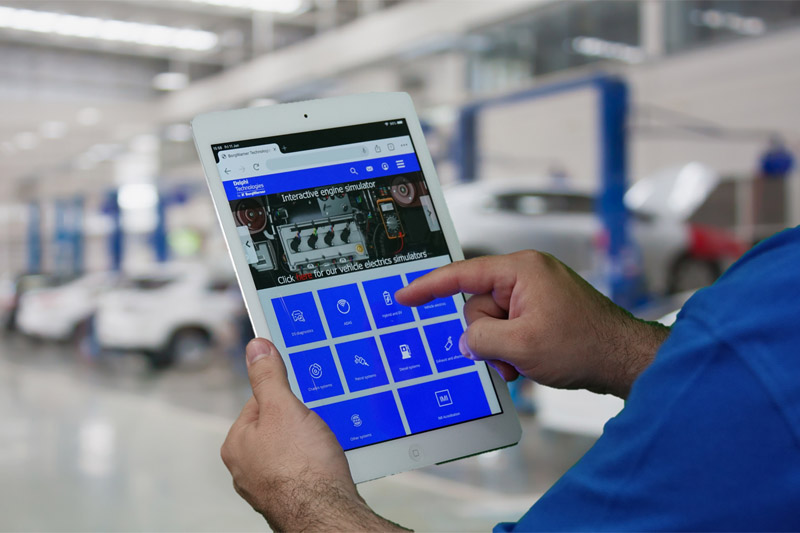 ---
Delphi Technologies has enhanced its e-learning platform with extra modules and the ability to earn credits towards an accreditation.
---
Every course available on Delphi Technologies' training platform – whether taken digitally online or practically at one of the company's training facilities – now earns credits towards the Institute of the Motor Industry's Continuing Professional Development (IMI CPD) programme.
CPD is a mandatory requirement for members on the IMI Professional Register, making it an ideal way to ensure technicians' skills are maintained with the latest techniques and competencies.
Typically, membership requires accruing 30 credits over a three-year period – equivalent to attending circa four days of training per year – to maintain registered professional status, with a dedicated MyCPD online portal available to access 24/7 to track progress and log CPD credits once they've been awarded.
Delphi Technologies' approach in combining both practical and digital learning means that students attending a hybrid course will earn CPD credits for both the online pre-learning stage as well as the practical face-to-face course.
Attendees can keep track of their credits through the Delphi Technologies Academy website, along with instructions on how to upload them to the IMI MyCPD portal.
Delphi Technologies' e-learning platform has also been updated with three modules, each focusing on vehicle electrics and diagnostic procedures.
The courses cover how to test for a bad earth, how to test for a short circuit, and how to test for parasitic drain, encompassing three invaluable and frequently needed skills for any vehicle technician.
Phil Mitchell, Technical Services Manager at Delphi Technologies Aftermarket, said: "We're always working hard to expand our range of training courses, and to ensure the latest skills and knowledge required by the industry can be passed on to delegates in the clearest and most easily understood way."
"By allocating IMI CPD credits to our courses, we can now deliver not just a skills boost to our delegates, but also independent recognition of their knowledge by an established industry body."
---