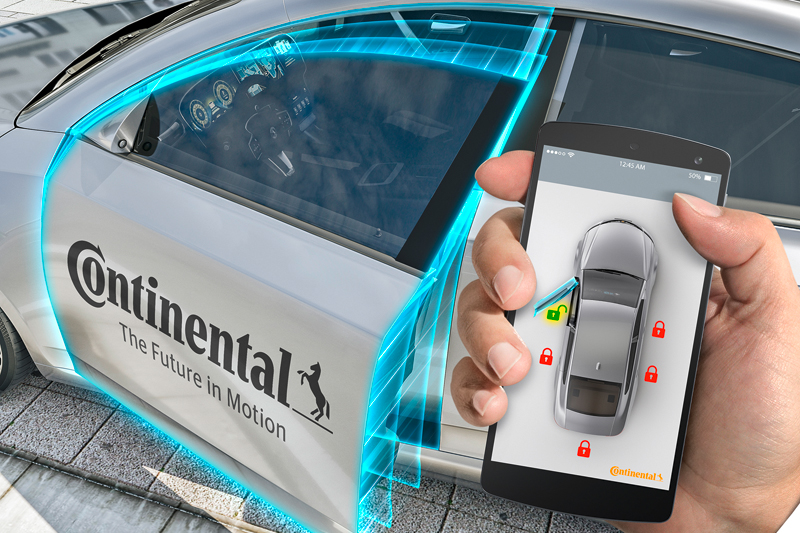 ---
Continental Automotive has announced it will be working with hiyacar – the car sharing company – to provide 'QuickStart' technology, allowing drivers to unlock a car without the physical keys.
---
hiyacar enables trusted local car owners to rent out their vehicles to other drivers. So, if someone has a spare car sitting on the drive – or if they wish to invest in a new vehicle – hiyacar provides the services to do this.
In order to help the process for hiyacar's users, the QuickStart keyless technology will mean owners can still hire out their car even if they aren't at home to physically hand over the keys. The automation simply requires a box to be fitted under the dashboard of the owner's vehicle allowing the virtual keys in the hiyacar app to unlock it.
The technology hopes to allow hiyacar customers to have secure access to the vehicle they have hired. It also means the owner has a record of who has been driving it via the track and trace contact information. This reduces the cost of lost keys and allows for drop off and remote pick up of a vehicle as well as a record of hire period and usage.
Ben Klarich, Head of Business Development at Continental Automotive, commented: "It is great to see an innovative company like hiyacar incorporate a Continental product into the core of their offer. I'm delighted that we have been able to work together to create a convenient solution that suits their customer base, with both car owners and car renters alike."
---