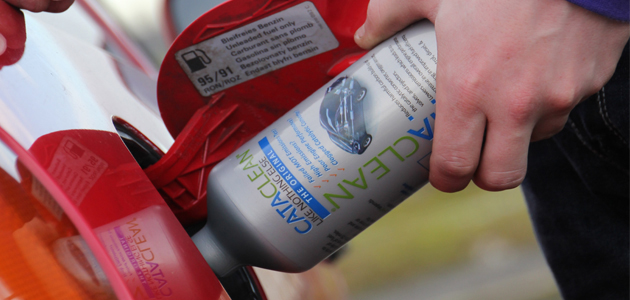 System Products, manufacturers of the industry leading Cataclean fuel system cleaner, have launched a test program together with the University of Huddersfield Engineering Department. The objective is to demonstrate how Cataclean benefits the fuel system, catalytic converter and DPF by measuring reductions in emissions, fuel consumption and improved performance.
William Jones, Sales Director at Cataclean, formally launched the test together with Andrew Ball, Pro Vice Chancellor at the University of Huddersfield.  "Our aim is to underpin our own in house testing with the support of a leading UK University's engineering know-how and resources.  University of Huddersfield Engineering Department offered us the best test facilities and we are delighted to be working with them on this project," he said.
"There is a clear demand from trade professionals for an effective fuel system treatment to help maintain and improve the performance of their customers' vehicles, both petrol and diesel.  The fact that sales of Cataclean in the UK have increased almost 50% in the last 12 months reflects this growing demand.
Log on to www.cataclean.com to find out more.