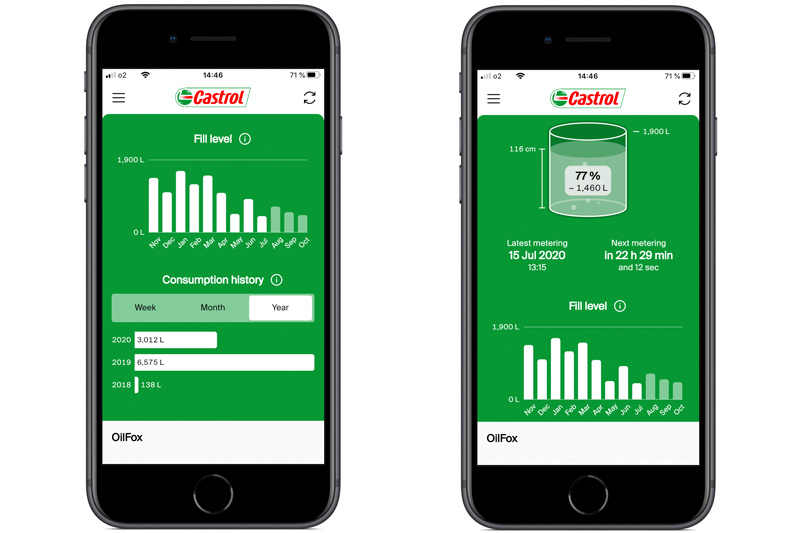 ---
Castrol has partnered with OilFox to provide a Castrol managed automated monitoring and stock replenishment service to customers.
---
The OilFox system uses sensors within the tank to detect when stores of lubricant are running low, uploading data to an online stock management tool. Castrol is then electronically alerted, triggering an automated stock replenishment process. In addition, workshop managers can view their real time lubricant stock levels and historical consumption patterns via an associated app.
Paul Miller, Marketing Manager at Castrol Europe, commented: "OilFox's telemetry systems have the power to revolutionise the bulk-tank supply chain for our customers. Workshop managers can effectively outsource oil stock management, and ensure they commit to spend for new stocks only when they really need to. The only time spent on managing bulk tank oil stock will be reading delivery confirmation emails."
The OilFox telemetry system also provides insight for forecasting purposes and lets larger workshop groups monitor bulk tank oil usage across multiple sites. Installation of the telemetry equipment is said to be quick and simple, with minimal efforts to a customer site's daily operations.
For any questions and enquiries, customers should contact their Castrol key account manager directly.
---