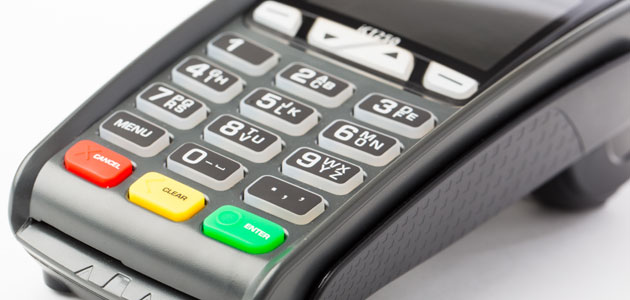 British businesses have paid out more than £878,000 over the last three years due to hackers successfully accessing cardholder data according to figures from Worldpay, a UK leader in payment processing. 
Small businesses are the worst hit. Of those companies whose customer card data was hacked in 2013, 61% were small companies. Businesses in the electrical, hardware, and automotive industries have had more card data security breaches than any other.
This cost, paid out to third parties who undertake forensic investigations into the fraud and make repairs, is the result of a wider problem facing businesses and consumers. Worldpay's data shows that the number of credit and debit cards at risk from security breaches in the UK has grown by a staggering 1,518% since 2012 – from under 200,000 cards to more than 3 million in 2013. At least 6.57 million cards have been put at risk over the past three years.
Worldpay's Managing Director Dave Hobday says, "Card payments and online purchases are becoming the norm as we move towards a cashless society, but with this comes an increasing degree of risk. While most large companies are strengthening their safety measures, there's been only a marginal improvement amongst small businesses.
"Fraudsters go after low-hanging fruit. Small businesses are easy prey, so it's a real worry so many small businesses still don't see the value in compliance. If we want to see genuine change, it's important we support small business owners. A data breach can be financially crippling – just the investigation alone can cost thousands of pounds, not to mention fines and loss of reputation. Knowing the risks and practicing good security will protect you and your customers in the long term – and that has to be a good thing."
Best practice tips:
There are no guarantees against hackers but taking these steps will help reduce the risks.
Make sure you meet the industry standard for keeping card data secure.
Take security seriously and learn how you store and send card data. It may not be the most exciting part of running your business – but it's very important!
Unless you know exactly what you're doing with online payments, ask an expert to do it for you.
Don't store any data you don't need to – it's more risky.