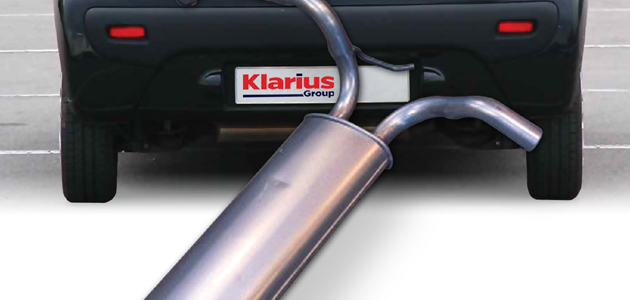 In a further twist to the story that broke earlier this year regarding the self-imposed suspension that Klarius had placed on the production of its Catalytic Converters, as a result of 'administrative anomolies', PMM has received notification from Environmental Catalyst Technology (ECT) that it has started legal proceedings to ensure that non Type-Approved products don't fall into aftermarket hands. The statement said:
'Environmental Catalyst Technology, (ECT) has retained the law firm of Browne Jacobson, LLP in an effort to restrain Klarius Products Ltd (Klarius) from continuing to produce, sell, distribute and encourage others to sell Catalytic Converters bearing ECT homologation codes which have not been manufactured by ECT. 
'The specific homologation codes were withdrawn by ECT last year because the approved products have not been distributed or sold by ECT in the EU since 2012. In an effort to limit damages that may result from the continued distribution of these products, ECT has officially notified Klarius and all relevant government regulatory agencies of its cease and desist demands.  Please could Klarius customers assist ECT and the market by ceasing to sell any of this product.'
Klarius had recently issued a statement that addressed its administrative issues and informed the market that a large percentage of its Catalytic Converter range was now 'fully legal'. It read:
'Klarius has started the New Year by re-introducing a large portion of the company's extensive catalogue of premium quality Catalytic Converters. The list of part numbers includes around 70% of the company's most popular products, all manufactured in the UK and fully type-approved.
'As a precautionary measure Klarius withdrew some of its CATs from sale during December 2014, due to a legacy type approval certification issue caused by a former supplier. As a strong supporter of type-approval and better quality in aftermarket components, Klarius immediately contacted the VCA in the UK and the original issuing authority to resolve the documentation glitch.
'As a result of the swift action the company can confirm that all catalytic converters manufactured and supplied to date are both fully legal and will perform to the usual premium quality standards.
'Klarius has also now changed the Type-Approval certificate for a large number of its products and used this as an opportunity to remind the market that the range is available at extremely competitive prices and has a genuine quality advantage over many competing products.'
US-based ECT is a specialist supplier of emissions products that are used in the manufacture of Type-Approved components. Government legislation dictates that it is illegal for non Type-Approved Catalytic Converters to be sold to or through re-sellers, as the parts must prove environmental compliance first.
Although it has yet to be proven that 'illegal' product has been sold by distributors, PMM expects this latest development in the story to further calls from key emissions component suppliers for tighter governance of the Type-Approval laws.