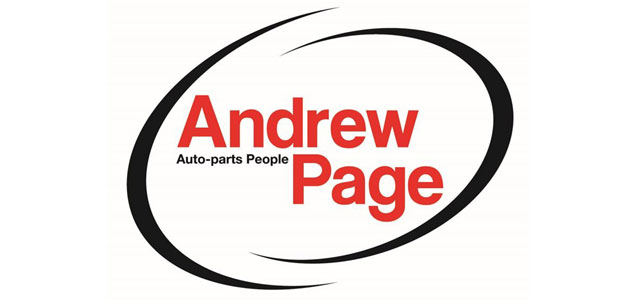 Automotive parts business Andrew Page Ltd (AP) has spearheaded a joint deal with The Parts Alliance to save 33 branches and around 350 related jobs from the former Unipart Automotive which entered administration today. The deal, which is for an undisclosed sum, means that Andrew Page has taken 21 branches and The Parts Alliance a total of 12 of the 200-branch Unipart Automotive network.
"The Unipart Automotive situation is extremely sad as we know many of their team with whom we have long standing industry relationships. However, I would like to say on a personal level that it has been a privilege to be able to help contribute to saving a number of the jobs involved", said Jim Sumner, Executive Chairman of Andrew Page.
"This development also now puts us well on the way to achieving our stated goal of building a truly national distributor with a network of over 150 branches – this acquisition will take us to 114."
"This highly complex deal has only been possible through the backing of a number of people – we would not have been able to do it without the support of John Neill, Chairman and Chief Executive of the Unipart Group (which is a separate business from Unipart Automotive), and his team. They worked with us in a very constructive and collaborative way and we look forward to building a strong ongoing relationship with them. Also The Parts Alliance our investor partners Phoenix Equity Partners and in particular Endless LLP who have been key to enabling this transaction to be completed", said Mr Sumner.
John Neill, Chairman and Chief Executive of The Unipart Group, said: "We are saddened by the Unipart Automotive situation but we know Andrew Page well and respect their near 100 year history in the automotive aftermarket. They have a strong reputation for selling high-quality products and brands and we're pleased to have been able to support Jim Sumner's plans to secure a future for the number of branches and former Unipart Automotive people. We look forward to working with Andrew Page to ensure the continued supply of high-quality Unipart branded products to Britain's car owners and Unipart Car Care Centres."
Indra Harrison, Investment Director at Endless LLP, commented: "We pulled together this rescue deal in less than five days from offer to completion, which is testament to the working relationship between Andrew Page, The Parts Alliance and Unipart Group. We are very excited about the future, working with our new partners and this transaction will accelerate Andrew Page's sales well beyond £200 million."
This latest development follows the refinancing of Andrew Page by Phoenix Equity Partners and Endless LLP early in 2014. Since then a refocusing of strategic direction and branding has seen the management team strengthened, trading improved significantly, the Camberley Auto Factors outlets – acquired in 2012 – rebranded as Andrew Page and also the strategic decision to join The Parts Alliance.