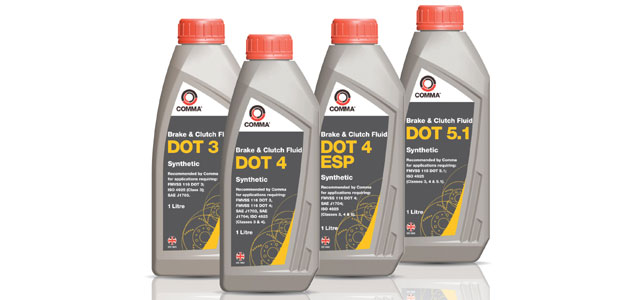 Recent research conducted for Comma has revealed that there has been no meaningful improvement in the condition of brake fluid in the nation's cars since the company last surveyed and randomly tested brake fluid in cars presented for servicing at independent UK workshops over six years ago.
The latest findings indicate that there are still almost one in three cars with defective brake fluid on the nation's roads – i.e. brake fluid with a boiling point of 200°C or lower, including 8% showing dangerously defective readings of 180°C or lower.
Inexplicably, according to Comma, VOSA continues to ignore brake fluid condition as a mandatory item for inspection in the annual vehicle safety test. Yet vehicle and braking system manufacturers unanimously recommend that brake fluid should be changed every two years – irrespective of vehicle age or mileage – because brake fluid is hygroscopic. It constantly absorbs atmospheric water, which gradually reduces its boiling point. Anything below 200°C poses the risk of 'soft pedal' and diminished braking performance: the lower the boiling point, the greater the hazard. 
VOSA notwithstanding, workshops can take a more enlightened and caring stand on vehicle safety by making brake fluid inspection a routine servicing procedure – a boiling point test with the correct tool takes about a minute – and advising their customers when replacement is necessary. Comma's data shows that perhaps one in three vehicles will need it. Sensibly priced, it's a progressive profit opportunity which also has priceless customer confidence and service value.