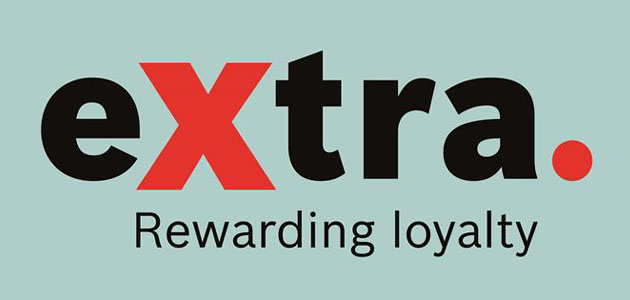 Technicians have another reason to attend Manchester's MECHANEX show (19/20 May) after Bosch announced that it will be launching extra. – a loyalty reward scheme for independent workshops buying Bosch automotive aftermarket products – at the exhibition.
Offering garages the opportunity to collect points for purchasing selected Bosch products, a wide range of parts are covered by the scheme, including: wiper blades, Lambda sensors, brake pads and discs, filters, ignition coils and fuel pumps.
Workshops can buy Bosch products from any source to collect points for a number of attractive high-value rewards covering technology, home and garden, toys and games, sports and leisure, as well as jewellery and beauty. Examples include Bosch power tools and home products such as irons and kettles, a Nikon camera, TaylorMade golf bag and Wii console.
How do you sign up?
Signing up for the scheme is effortless; after registering through an easy-to-use system online, workshop owners will receive a welcome pack, including a collection bag in which product bar codes can be collected and then returned in a freepost envelope to extra. to attain points.
On joining extra., registered users receive 500 welcome points, and regular promotions, such as double points and seasonal bonuses, will help garages top up their total throughout the year.
Workshop owners can then manage their extra. accounts through an intuitive website. There is also a dedicated service centre, offering a free hotline or email contact for enquiries.
Following the launch at MECHANEX in Manchester, any workshop owner can join the scheme online via the two websites. There will also be an extra. stand at all of the MECHANEX shows throughout the year where garages owners can sign up to the initiative.
Workshop owners attending the trade shows will receive a special gift for signing up, including a rucksack, notebook, pen and flashing bouncy ball.
"extra. is the perfect opportunity for Bosch to recognise its loyal workshop customers," commented Mark Heard, Bosch Marketing Manager, UK and Ireland Automotive Aftermarket. "We're thrilled to be introducing this loyalty scheme which promises to entice garages with some brilliant rewards on offer, while also demonstrating how important keeping our customers happy is to us."
If you're yet to register for the MECHANEX Manchester show then you can do so by clicking here.