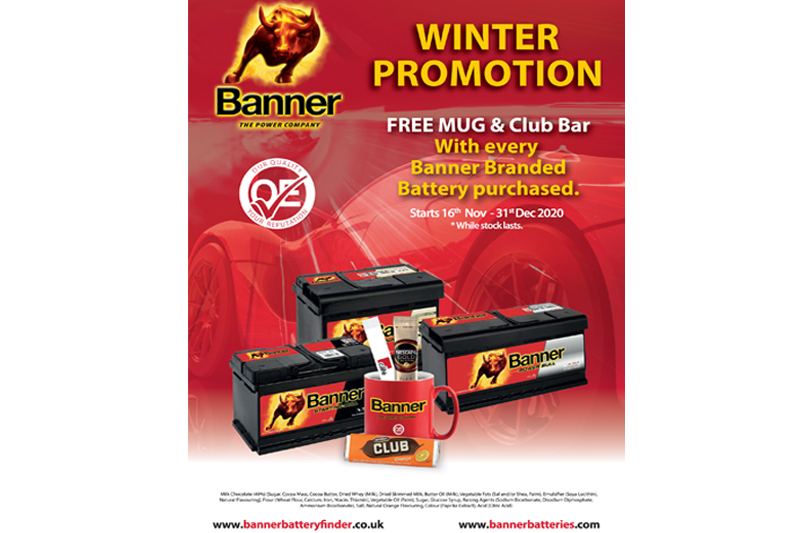 ---
Banner Batteries has launched a winter sales promotion to encourage customers to enjoy a well-deserved break with its 2020 'Snack Attack' promotion.
---
This year's promotion will aim to build on the success of a similar theme adopted by Banner in 2019. This time around, Banner will be serving up a Banner Batteries branded mug, coffee and snack in the form of the one of the nation's favourites – a McVitie's Club biscuit.
Created to fight off the thirst and hunger cravings that everyone experiences during the day, Banner will be offering customers the 'Snack Attack' package to anyone purchasing a Banner branded battery between the promotion dates of November 16 and January 31.
Lee Quinney, Banner Batteries UK Country Manager, said: "Having run a similar campaign in 2019, which was extremely well received across our customer base, this year's 'Snack Attack' approach is based on popular mantra – if it isn't broken then don't fix it! We are confident that the promotion will prove to be a refreshing sweetener throughout the working day."
---