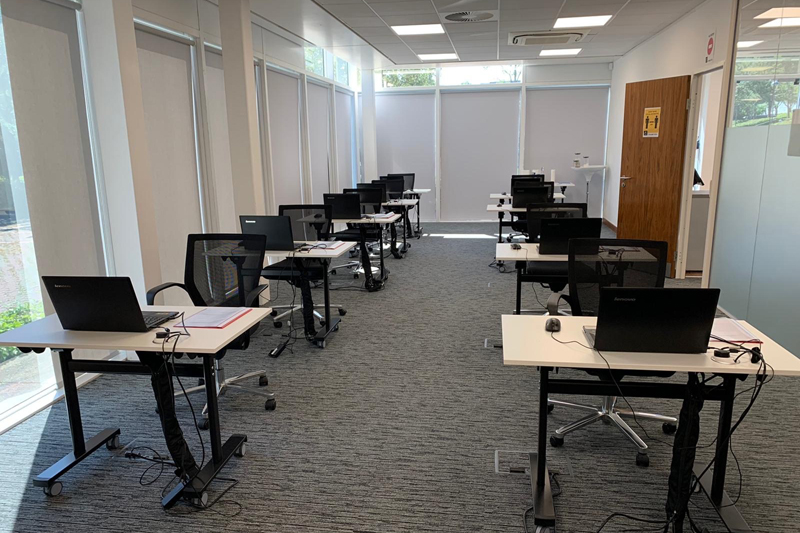 ---
Autotech Training has increased the number of its DVSA approved MOT Test Centre Management courses by 50% to cope with rising demand.
---
As the dedicated training division of Autotech Recruit, Autotech Training will be carrying out weekly, 2-day, MOT Test Centre Management courses within its training suite at the company's Milton Keynes headquarters.
Following the axing of the MOT exemption on 1st August, and that over 1.5 million vehicles on the road are potentially unsafe, MOT Testing Stations are reportedly preparing for an unprecedented number of cars coming through for servicing.
With many MOT Test Centre managers and vehicle technicians putting MOT Manager training plans on pause due to the Covid-19 lockdown measures, there is now said to be a shortage of courses available within the industry to manage demand.
Consequently, spaces for Autotech Training's MOT Test Centre Management courses, delivered in partnership with ABC, are reportedly in high demand.
Mandla Ndhlovu, Head of Autotech Apprentice & Training, commented: "By doubling the number of MOT Test Centre Management courses we are able to meet demand, and offer greater availability to other technicians. While we have implemented strict social distancing measures, our larger training facility, which we moved into just before lockdown, has enabled us to increase the number of people we can train at any one time."
In addition, with the UK on the cusp of large-scale adoption of electric vehicles, and the Government's announcement of a £500m EV infrastructure investment package, Autotech Training will also be ramping up its Electric & Hybrid Vehicle Level 3 training courses.
Over a two-day period, Autotech Training, together with industry acclaimed training specialists, will deliver a blend of IMI Level 2 and Level 3 courses directly to vehicle technicians in their place of work.
Mandla added: "Just 5% of UK vehicle technicians have been trained in electric vehicle servicing. The industry is moving at a rapid pace and, while we all navigate through the challenges brought on by Covid-19, it is vital that the need to up-skill is not forgotten."
---