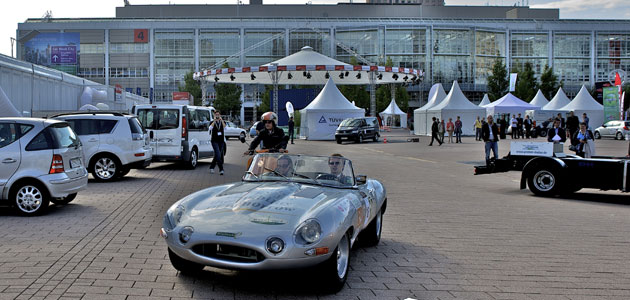 WHERE: Messe Frankfurt, Germany                    WHEN: 16th – 20th September
With around 4,600 exhibitors, Automechanika presents the entire process chain in the automotive aftermarket, from point-of-sale, via services, to recycling and waste disposal.
As the world's biggest trade fair for the automotive aftermarket, the exhibition spotlights innovations and solutions in the fields of parts, systems, repair & maintenance, tuning, workshop equipment, bodywork & paintwork, car wash, IT & Management and the latest automobile services.
For more information about how you can book your tickets and general show details, visit the Automechanika website.
COMPANY/EXHIBITOR HIGHLIGHTS
BILSTEIN – Hall 6, Stand B40
OE replacement, air spring modules for the aftermarket, the Bilstein B6 and the expansion of the off-road programme forms the centrepiece of Bilstein's presentation at this year's show. The suspension specialist is also presenting a number of other quality products for the automotive aftermarket, all of which can be ordered for a large number of European models through the Bilstein main catalogue, which has been republished especially for Automechanika.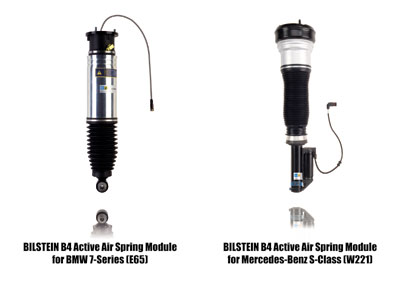 BORG & BECK – Hall 5.1, Stand C58
The First Line Group (FLG) will once again make the event the centrepiece of its export strategy as it exhibits from its biggest ever stand. Acquired by FLG in 2006, the growing number of products in the Borg & Beck range will be the primary focus of the stand at this year's trade fair. In addition to the high quality clutch kits and components for which Borg & Beck is well renowned, the range includes the OES equivalent braking programme, steering and suspension components, water pumps, wheel bearings, cables and a vast range of rubber-to-metal products. Recent introductions also include rotating electrics and turbo hoses and hose clips.
COMLINE – Hall 5.1, Stand D98
Comline heads to Frankfurt with an exciting product introduction to showcase in the form of a new range of high-quality spin-on oil filters. This introduction is part of a wider filter project currently being undertaken by the organisation and will mark the completion of phase-one of this project. These new spin-on oil filters will take Comline quality to the next level and feature a bold new look which is sure to attract plenty of attention in Frankfurt.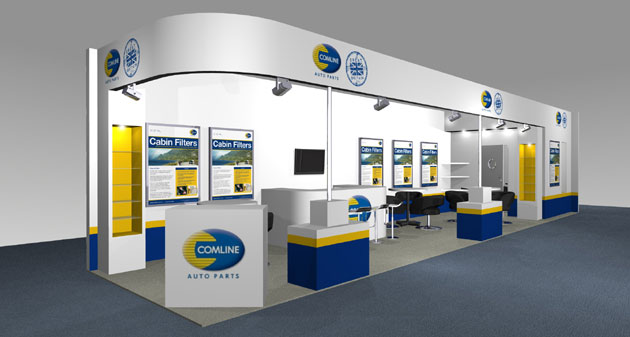 CONTINENTAL – Stand A05
Top-quality products + A to Z service = success for workshops. Continental embodies this formula more than ever before with its new services for the automotive aftermarket. Be it belt drive components, air springs, tyre pressure monitoring sensors or diagnostic devices, the company will place its workshop services on centre stage at Automechanika. Visitors will also be greeted by a number of new additions to the product portfolio.

The ContiTech Power Transmission Group will premiere a new product with its new accessory drive kits, complete with V-ribbed belts and spanners. ContiTech is also systematically expanding its range of belt drive components. The water pumps in the "timing belt kits with water pump" range, which was recently expanded, meet ContiTech's quality standards – as do the spanners, TVD disks, and assembly equipment. Customers will benefit from the drive specialist's extensive range of services and expertise, and receive everything from a single source.

Visitors to the stand will also be able to test a new smartphone app, which provides general and technical data about the products. This gives workshops another way of easily calling up the product information they require. For detailed information and installation tips, the app is linked to the Product Information Center (PIC), ContiTech's online service.
CORTECO – Hall 5.1, Stand C90
Auto Suppliers Ltd (ASL) is demonstrating a new piece of diagnostic equipment that will endow reman specialists with the ability to test and enhance the quality of rebuilt Electric Power Steering (EPS) units. It will enable simulated installation into a vehicle, thus ensuring that finished products will be consistent with OE specifications.

This EPS initiative is significant because by 2020, it is estimated that 50% of vehicles in production (approximately 85 million units) will be equipped with EPS. Reman parts are expected to play a major role in satisfying the market for replacements and Corteco-owned ASL is keen to establish its technical expertise.
DAYCO – Hall 3, Stand A71
Dayco, one of the world's largest timing belt manufacturers, is to use Automechanika as the venue to launch its belt in oil aftermarket replacement cartridge for the Ford 'Lynx' engine.

As Ford's power transmission supply partner, Dayco designed the world's first belt in oil drive system, when in 2008, it developed the engineering solution to supersede the previous chain driven high pressure injection pump for the 1.8-litre diesel unit, which has been widely used to power various Fiesta, Focus, C-Max, S-Max, Mondeo, Galaxy, Tourneo Connect and Transit Connect models between 1998 and 2011.

As the timing drive system on this engine is driven from the injection pump, the performance of the injection pump drive system is crucial and as this can often not be substantiated, Dayco has developed the belt in oil replacement cartridge, which completely substitutes the chain driven system for the latest belt in oil system.

Therefore, in addition to the belt itself, the cartridge also includes the corresponding belt pulleys to enable the technician to update the engine and remove and replace the original chain driven sprockets and all other evidence of the chain-driven system.
DELPHI – Hall 2, Stand A51
Visitors can enjoy a live, interactive demonstration of a Delphi OE technology-equipped vehicle and experience its aftermarket links.

Guests will have the opportunity to experiment with interactive touchscreen displays, which will provide access to Delphi's full product portfolio. Meanwhile, the company will host a presentation on vehicle diagnostics to showcase its latest technology for passenger and CV applications.

The stand will feature new products and services covering Delphi's steering & suspension, air conditioning, braking, diesel and petrol engine management product portfolio, as well as commercial vehicle systems.

Delphi representatives will also be on hand to discuss the latest diesel and aftermarket products, diagnostics and training, as well as explain the enhanced level of support it's providing to its customers, and growing network of Delphi Service and Delphi Diesel Centres.

Other highlights in booth will include: Interactive touchscreens with full product portfolio dashboard, OE technologies from Delphi's powertrain and thermal divisions and Diagnostics displays that showcase the latest technology and data for passenger and CV applications.

Throughout the event, Delphi will be running numerous social media promotions with prize giveaways, so don't forget to tweet DPSS using the #DelphiAutomechanika hash tag.
DURA – Hall 8, Stand E73
Dura, originators of the integrated workshop concept, will launch its new workshop concept in Frankfurt. The event creates both the time to meet with an increasingly global client base, and a fitting opportunity to launch its latest concept. Dura will also showcase key enhancements to the highly successful 600 premium series range.

The stand aims to ensure visitors fully appreciate the extended range too. This now includes the ServicePod™,  which integrates every element required for vehicle servicing in a single 'plug and play' unit. ServicePod™ requires minimal installation and limited floor space yet offers many customisable options. The 550 series will be there too; this newer range incorporates all the best Dura features in lighter space-saving cabinet sizes.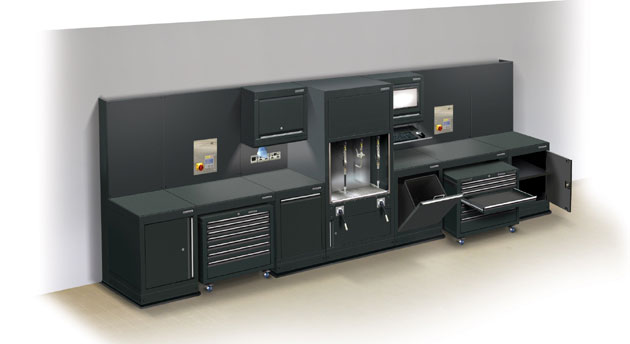 FTE – Hall 2, Stand C59
FTE will be showcasing its remanufactured brake calipers, which are produced in-house, in Frankfurt. This green technology conserves resources, helps to protect the environment and supplements FTE automotive's expertise in the field of brake hydraulics. The product range includes over 1,100 references for almost all European vehicles.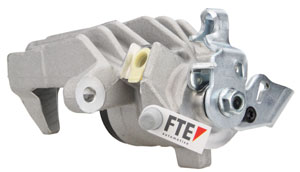 FTE automotive offers, with the electrohydraulic clutch actuator, a compact unit for high dynamic and precise automated control of a clutch in a commercial vehicle. This is made possible by combining mechanics, hydraulics, sensor technology and electronics in one device. The clutch actuator is prefilled in FTE automotive assembly, so that the user only has to link the unit mechanically to the clutch release lever and the bell housing. After connecting the electric cable harness he can control the clutch electronically by means of CAN signals.
The clutch actuator's different functions can be experienced at the FTE booth. Moreover, the company will provide an overview of its complete aftermarket range of products. This includes amongst other things, clutch cylinders with integrated sensor technology, concentric slave cylinders, brake master and brake wheel cylinders, drum brakes, calipers, brake discs, brake boosters as well as master kits, brake hoses, brake pads and service equipment for passenger and commercial vehicles.
GATES – Hall 2, Stand B91
Gates will introduce a series of information platforms designed to help its partners to build better business opportunities with both motor factors and installers set to benefit.

Installers require increasingly greater access to technical data, diagnostic hints, fitting tips and fast solutions to recurring problems. They also require enhanced warranty terms to give them greater confidence in the products being installed.

These new platforms will deliver the kind of support and information that motor factors and installers need and they will be delivered in a way that's easy to access and to use. New concepts will also be unveiled, that will increase access to the tools installers need to do the job.
HENKEL – Hall 11, Stand no A05
Henkel is one of the global leaders in adhesive, sealant and functional coating technologies for the automotive sector. Visitors will be introduced to new Loctite, Bonderite and Teroson products and expand their repair and refinish know-how.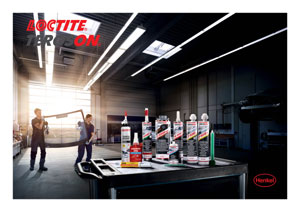 The company creates competitive advantage for its customers along the entire value chain of car manufacturing through to aftermarket repair and maintenance.  Henkel products enhance the appearance of car interiors, give exterior bodywork the cutting edge and torque up the power train. One of the new bonding products that will feature at Automechanika 2014 is a unique instant adhesive, Loctite 3090, that will fill gaps up to 5mm. Teroson PU9225 UF ME, another new product, is a polyurethane-based adhesive for ultra-fast plastic bonding. Henkel has also recently introduced what is claimed to be the fastest and easiest conversion coating process for body shop repair, Bonderit 1455 pre-saturated wipes; no masking, no overspray, just quick and easy metal pre-treatment.
MANBAT – Hall 3, Stand G65
Manbat, the automotive battery distributor, will use the event to provide the perfect platform from which to reacquaint visitors with its many brands, as well as to bring them up to speed with its latest developments, which include the rebrand of the Numax automotive and CV product ranges.

Due to the number of batteries that Manbat annually distributes and the excellent relationship it has with many OE battery manufacturers, the company has the quantities of scale to be able to bulk order high specification batteries and therefore operate its business on a similar basis to a battery manufacturer.
As a result, Manbat has introduced two new models into both the Numax automotive and CV product ranges that have allowed it to respond to the needs of its many wholesale customers and which will have their first official showing at Automechanika.

Visitors will also be able to find out more about the entire Numax range, which includes leisure, marine, motorcycle, golf and mobility batteries and also its other brands, such as Lucas, Varta and Sonnenschein.
MEYLE – Hall 5.1, Stand A10
'More than just parts' – this is the motto setting the stage for MEYLE UK's Automechanika appearance which will be focusing on the company's comprehensive range of services geared to the needs of workshops and repair professionals, while boasting a wide variety of new products. The company will be presenting a full range of PC and CV parts marketed under its MEYLE and MEYLE-HD brand names.
Featuring animations, videos and information in six different languages, spacious MEYLE multimedia pitstops are an interactive gateway designed to make exploring the MEYLE world of products a fun and thrilling experience.

At this year's Automechanika exhibition the company will be showcasing the most recent additions to its range of premium-branded MEYLE-HD parts. Backed by a four-year warranty on these parts, workshops are able to offer improved customer service and build stronger customer relations – a textbook example of a win-win situation. At spacious interactive multimedia pitstops featuring touch-sensitive screens with multi-touch support visitors are invited to venture into the MEYLE world of products by scrolling, tapping and swiping their way through videos, animations and information.
 
MILLERS OILS – Hall 9, Stand A44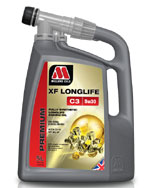 Millers Oils will launch its revolutionary Flowcontrol bottle to the worldwide market at Automechanika. The container, which was launched to the UK in June, allows the user to control the flow of oil, without the use of a funnel, reducing the risk of spills and contamination, which can lead to expensive component damage.

The design follows Millers Oils' recognition of the increased usage of 5L bottles due to the complexity of automotive lubricants, which has led to garages having to stock 15 or more engine oils. After consultation with garages, Millers Oils identified the issue of customers returning their cars after a service due to smoke from spilt oil, which the innovative new Flowcontrol addresses by preventing glugging and enabling the technician to control the flow of oil more easily.
OSRAM – Hall 3, Stand D15
Osram will be showcasing numerous innovations from the automotive sector for OEMs and the aftermarket, underlining the pioneering role of the company in automotive lighting in terms of innovation and advanced technology. Other highlights include:

Presentation of the first complete Osram HID/LED headlight;

LED/laser headlight for the new BMW i8, in cooperation with BMW and ZKW;

OLED reading light, the first OLED product for the automotive sector;

Cool Blue Intense: halogen and xenon lamps for the car;

An upgraded product range for motorcyclists;

Colored and white LED retrofits.
REMY – Hall 3, Stand B21

The Remy stand will feature the full range of Remy's starters and alternators, in addition to the highly successful rotating electrics range. The stand will also feature the extensive and well respected Remy ranges of steering racks and pumps and brake calipers.

Hybrid motors from the US will also be on display, the product of a grant of over $60 million from the United States Department of Energy to promote business researching and developing electric vehicles and their components. 
The company will also be launching its new 2014 European brake caliper catalogue, which adds over 250 new references increasing the overall range to more than 4,000 part numbers.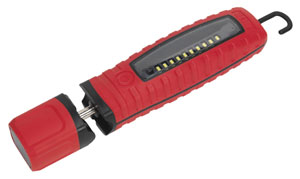 SEALEY TOOLS – Hall 8, Stand F55
Sealey, one of the largest suppliers of automotive tools and equipment in the UK, will launch its new range of Platinum Tool Trays, featuring carefully selected high quality hand tools. These will be showcased alongside its range of coloured Top Chests & Rollcabs, designed to brighten up your workspace.The rotating three metre high custom made LED360 Inspection Lamp will be the focal point of the stand, helping to highlight the innovative features of this patented lamp. These include the 360° swivel and tilt function, enabling the light source to be positioned in any direction, and 10 super bright SMD LEDs which provide up to 400 lumens output with 120° spread of light, illuminating the whole work area.Other displays include the reconditioned engine stand, an inventive way to promote Sealey's extensive range of Setting & Locking Kits, and product display panels covering their Air Power Tool, Vehicle Service, Lighting & Power and Premier Hand Tool ranges.
SMPE – Hall 3.1 Stand C11
The Standard Motor Products Europe (SMPE) stand will feature working displays plus a glimpse of the manufacturing capacity of the company; featuring products such as Air Mass Meters, Cam/Crank Sensors and Ignition Coils.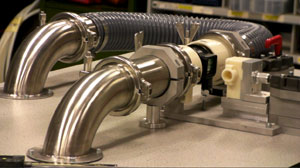 SOVEREIGN & WAIGLOBAL – Hall 3, Stand E22
The company will be using the event to unveil a number of new products and services for both parts distributors and installers. 
TECDOC – Hall 5/6.1, Stand A01/A10
TecDoc will be using Automechanika to demonstrate to component manufacturers and suppliers, distributors and wholesalers, as well as the service and repair trade, the depth of products and services it can supply to businesses across all these sectors.

During the course of 2014, the company has introduced several innovative new products and a number of updates to some of its existing packages.
TRW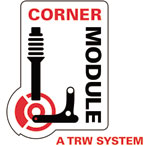 TRW Automotive Aftermarket will be demonstrating how its combined technology, product and service offering position the business as one of the global leaders, while upholding its safety expert status.

As part of a series of announcements, TRW will unveil its next generation of brake pad that generates 45 per cent less dust while giving 100 per cent performance; offering cleaner wheels without compromise.  The business will also release details of new big name partners set to join the industry's fast growing customer loyalty initiative, 'Automotive Diamonds'.
VARTA – Hall 3.1, Stand C41
Johnson Controls will present the new Vartaautomotiveproduct portfolio. Features on the stand include:
EFB and AGM batteries complete the VARTA Dynamic Trio;
The next generation of the VARTA Start-Stop Service;
Program (VSSP 2.1) helps workshops replace batteries;
Exclusive launch of innovative battery solution in the  field of commercial vehicles;
Battery technologies for hybrid and electrical vehicles.