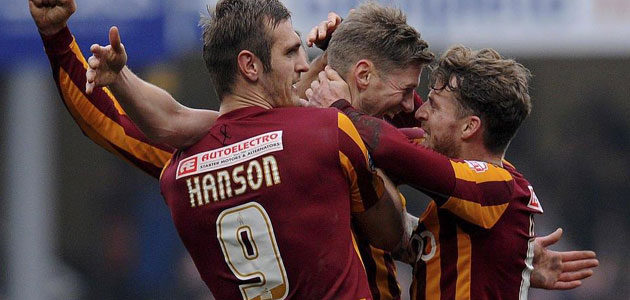 Autoelectro, the Bradford based remanufacturer and supplier of rotating electrics, and a main sponsor of Bradford City Football Club continues to be overwhelmed by the response it has received following the club's historic FA Cup run.
Bradford topped their magnificent fourth round win against Chelsea at Stamford Bridge, by seeing off another Premier League outfit, Sunderland, in the fifth round at Valley Parade on Sunday. The win sets up a live televised quarter-final at home to Championship side Reading on March 7th.
Managing Director Tony Bhogal said that the exposure in the local and national press, not to mention from customers, suppliers and acquaintances had been phenomenal, regional news programme BBC Look North also featured Autoelectro, as one of the main sponsors of the Club.
Tony added that the partnership with Bradford City had assisted Autoelectro in consolidating the position of the company as a nationally recognised brand and a market-leader in its sector. He continued that this local partnership had benefitted Autoelectro nationally and would provide a great springboard for future expansion in the UK and abroad.