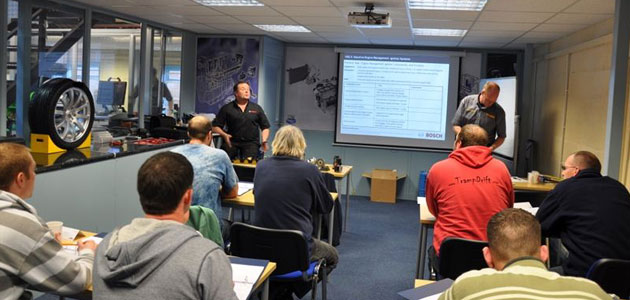 Aftermarket parts supplier, Andrew Page, has further outlined its commitment to developing training programmes within the industry, with the announcement of a significant apprentice and talent development programme, due to launch later this year.
The factor will also provide schemes to develop future branch and sales office managers for its own network, which consists of over 90 distributors through Andrew Page's branch network.
Automotive apprentice and recruitment provider, ProVQ will certify and facilitate the parts advisor apprentice scheme, guaranteeing that it will be effectively structured to benefit every participant. The programme has been designed to provide the apprentices with valuable experience and knowledge through on-the-job, classroom, and mentor-based training. In addition, apprentices will be trained and qualified to ATA parts person standard, equal to NVQ level 2.
"This apprenticeship scheme is industry leading and I am delighted to be working with not just the apprentices who will be joining our organisation, but the branches and mentors who will be working with them," commented Adrian Newbery, Group Training Manager at Andrew Page.
Dave Cole, Group HR Manager at Andrew Page added: "The automotive industry is constantly developing, and Andrew Page believes that the best way to maintain a competitive edge is to have the best people. Bringing in fresh talent, as well as developing existing team members, is a huge part of this."
The programme is due to begin in September/October this year, and anybody interested in the schemes should contact their Andrew Page or Camberley Auto Factors Regional Business Manager.