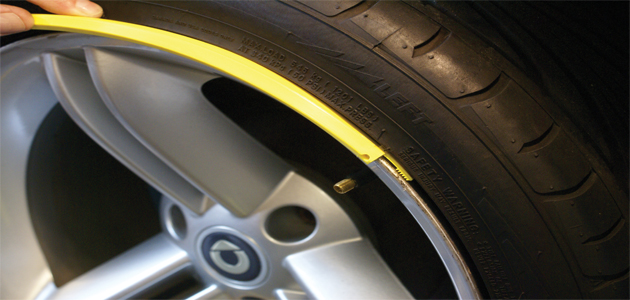 AlloyGator, a patented alloy wheel protection system has won the prestigious and coveted Auto Express 'Best Product of the Year' award, beating over 750 other products assessed and tested by Auto Express over the last 12 months.
The unique AlloyGator system, which is 100% designed and manufactured in the UK, provides car owners with unrivalled protection against scuffs, scratches and other wheel and tyre damage.
Made of super tough nylon giving superior protection in all conditions, AlloyGator will extend the life of alloy wheels, saving time and money on expensive repairs. Designed in partnership with industry professionals, the AlloyGator alloy wheel protection system is technically proven, and has undergone a rigorous MIRA testing and development process.
Curt Rathbone of AlloyGator commented, "What makes the Auto Express Award so fantastic for us is that when we originally launched AlloyGator some 3 years ago, Auto Express didn't give us such a good product test review. We listened to their comments and the comments of our customers, made the necessary changes and it has paid off. We are so proud to have won."