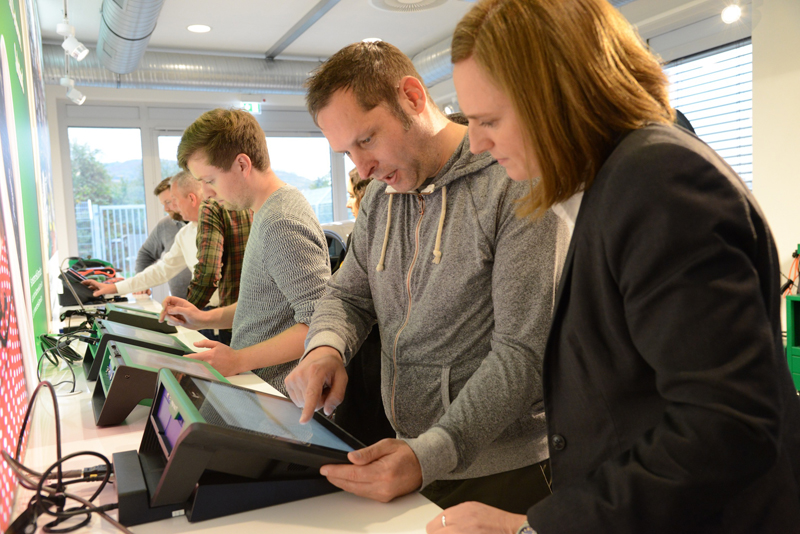 ---
The Hella Gutmann Solutions (HGS) production facility in Ihringen and its technical call centre in Breisach, both situated in southwest Germany, recently opened their doors in order to provide an insight into just what goes into the company's comprehensive range of diagnostic tools and advanced driver assist systems (ADAS) calibration equipment. PMM reports.
---
When it comes to HGS' aftermarket diagnostic offering, although the capability of the tools increases with each step up in the range, from the entry level mega macs 42SE, to the recently launched mega macs 77, the core diagnostic data remains consistent across the range.
Whereas in 1990 Gutmann diagnostic tools covered just six vehicle manufacturers (VMs), HGS tools now cater for 43, which relates to more than 40,000 models and in excess of 1.7 million fault codes – all of which have to be traced back to their source by the company's in-house workshop facilities, sophisticated mapping equipment and team of highly experienced engineers. The process can take up to six months, but only by analysing the minutiae of the detail can HGS ensure that its equipment provides the accuracy on which the independent service sector can truly rely.
"Obviously, due to both copyright issues and the fact that it is encrypted, it is not legal to simply copy VM data," explained Neil Hilton, Head of Business Development for Hella UK, "but, as an extra level of protection, it also includes false codes, so the process of re-engineering the data for our equipment is clearly highly complex."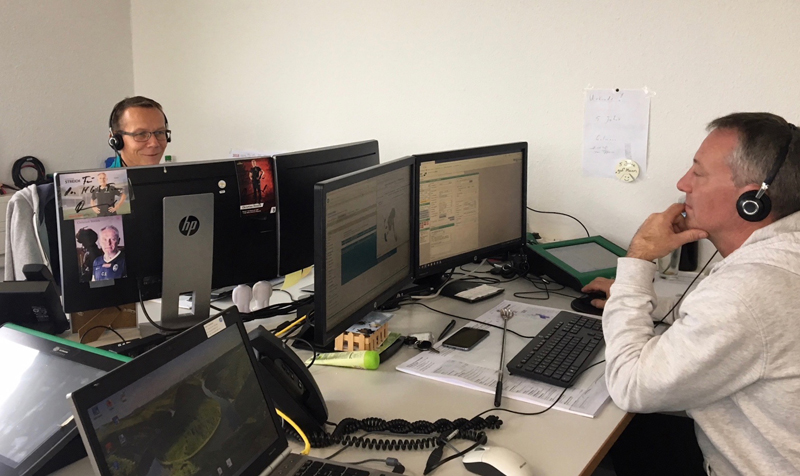 "However, an indication of the company's ability to successfully overcome these challenges is the fact that HGS now has more than 40,000 workshop customers. In addition, the investment made to develop our data is mirrored by the resources we put into our support services, which ensure our customers can access a real-time solution to any problem that they are unable to rectify directly from their mega macs device."
This is made possible through the HGS technical call centre, where 54 specialists answer more than 2,000 enquiries every day between them. Split into brand specific departments, these highly skilled engineers – who have each been recruited from VM dealer workshops and are required to return to those dealerships for two weeks every year to remain fully up-to-date with the latest developments – receive the support questions either from a 'ticket' generated and sent directly from a mega macs tool or via a telephone enquiry.
"This diagnostic know-how and technical ability was also the impetus behind the development of our ADAS camera and radar calibration (CSC) tool, which has now been on the market for more than five years and remains the benchmark for ADAS recalibration in the aftermarket, with by far the most comprehensive multi-brand coverage," Hilton continued.
"Despite the dramatic increase in the number of ADAS equipped vehicles, there is still a worrying level of ignorance in the aftermarket when it comes to the need to recalibrate these vehicles after carrying out any mechanical repair that affects its geometry. So that's anything from a simple tracking adjustment to any steering and suspension component replacement, as well as changing its wheel/tyre combination!
"What the independent workshop also needs to appreciate is that after undertaking this work, the responsibility to ensure that the vehicle's ADAS equipment is functioning correctly does not lie with the motorist, who may or may not know the vehicle is equipped with these systems, or the VM that originally incorporated them, but with the workshop that worked on the vehicle. When this penny drops, workshops will have to invest in an aftermarket solution".
---