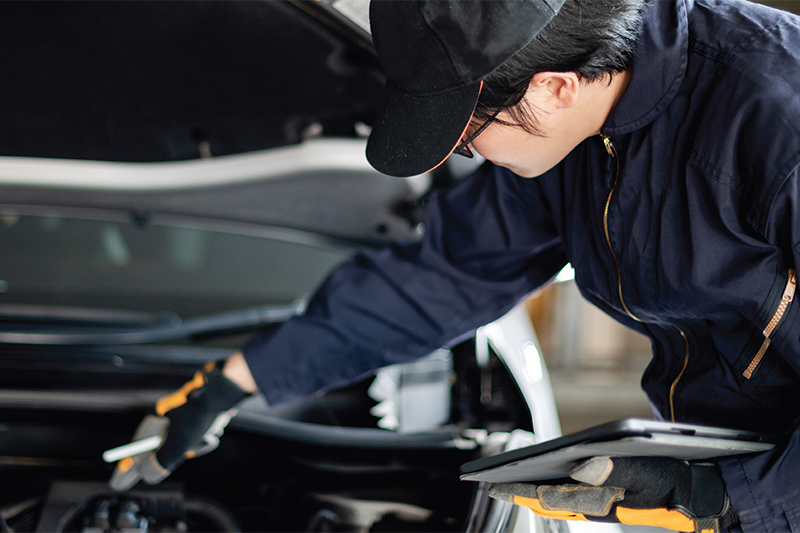 ---
Certas Energy Lubricants has launched a Vehicle Health Check in partnership with JPS resources. We look at what is included in this tool and how it can help independent workshops compete against the main dealers.
---
Could Vehicle Health Checks be the solution to scaling up your workshop? Certas Energy certainly thinks so. What is sure, is that they provide an invaluable tool against customer comebacks. What's more, they present the customer with a main dealer experience, but with all the benefits of your workshop experience and none of the exorbitant main dealer costs. VHCs detailing every item that's been checked on the customer's vehicle instantly creates trust and shows professionalism.
Let's take what you're already doing in the workshop and systemise it. It's the same principle as global chains use to get a burger to you. We break down the vehicle health check into a simple step-by-step process that clearly shows your competence and attention to detail to every customer.
The customer experience benefits because they can see any urgent work required on their vehicle and what they need to budget for in the future. It's reassuring for customers to know that all the items have passed a visual check. Openly stating what doesn't need attention means they trust you when you say the brakes need doing today. Immediately, your customer feels at ease with your expert opinion. It takes away any feelings a customer might have that they are being taken advantage of and shows a competent and thorough system for vehicle inspection.
Following a check of the vehicle, entering the findings, and recording a quick video, the system automatically generates a report to the customer, branded and customised for your workshop. That report includes the video breakdown of work that needs attention and self-authorisation so you can get the additional work booked in while the car is still on the ramp. Customers love the convenience of not having to come back to the workshop later. They see transparent costing right off the bat and this alone saves time and creates efficiency in the workshop.
What's unique to this VHC are the battle-hardened automotive consultants that come with it. Having a new bit of kit is useless unless you use it to drive customer experience and profit. Each workshop has their dedicated business development manager who meets with them monthly online, providing insights into how the business is running and where it can be improved. They started their careers on the workshop floor, so they really do understand the nuts and bolts of service and repair.
Five star service
No-one rants and raves about OK service. The only time people take to social media is when things go exceptionally well or exceptionally badly. OK is not enough to build a reputation, repeat customers and drive profits. A VHC is one part of moving from "OK" to 5-star reviews and local recommendations and referrals. We want customers to talk about you behind your back!
Building a business is more than just being a brilliant technician. That's why you'll also have access to marketing and business support based on the VHC offer. First, all the literature to promote VHCs in your workshop is provided. Customers get a brochure about what VHC is and what to expect so nothing appears out of the blue. You'll get ready to use marketing and promotional materials for putting vehicles on the ramp in the first place.
Detailed how-to guides and ask-the-expert live sessions that help you build local marketing campaigns guaranteed to put you ahead of the game in your location. Don't let the dealerships rule the way. Compete on a level playing field – there's a reason OEMs mandate the use of a VHC!
---
Want to know more? For more information, click
here
.