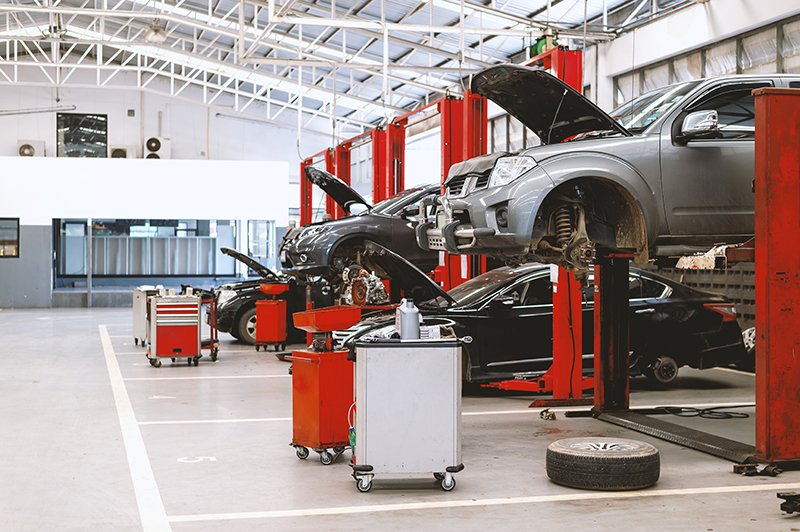 ---
Maverick Diagnostics' Andy Brooke gives his advice for coping with the huge changes the industry is currently facing.
---
The ways we work and live have changed dramatically over the past few years and life looks very different in 2022. The effects of COVID-19, Brexit, chip shortages, wars, causing massive energy price increases have all had an impact. All these events coupled with vehicle technology taking the largest step change since the internal combustion engine, may leave you feeling unmotivated to carry your business through 2022.
My business speaks to workshops of all sizes across the UK every day and 2022 may turn out to be the tipping point for many of them. Colleagues report that there are three distinct views, but many remain in-between:
When this new technology arrives (EV, hybrids, advanced diagnostics), we are not going to invest, we are just going to carry on fixing diesel and petrol cars, shut the doors and bury our heads in the sand
We are willing to invest in tooling, training and change our business model slightly or even specialise to ensure our future
We are already on it!
This third group is what we in the industry affectionately call the top 10 per cent, usually already into dealer diagnostic tools, often specialisation and already EV and hybrid trained. These workshops are willing to keep expanding as others drop off.
I needed to get some clearer insight into this myself, so I have spent the last few months doing a little research, speaking to college automotive departments and talking to members of various organisations such as the IAAF, RMI and IMI and I have put together a few tips for surviving 2022:
Build the right type of website
You need to give a potential customer the confidence to deal with you. Many workshops get this wrong and have the cheapest, most generic website available; in 2022 this is a bad move as customers won't feel they are dealing with a quality business. A website needs to pass what we call the 'grunt test'. Within 10 seconds of opening the website the user should see a front page which explains exactly what you and your business is about, what you specialise in, what recommendation you have for your customer and why they should deal with you over others. It must be easy to navigate and have obvious contract details.
Manage customer expectation from the start
The initial training of reception staff or anyone who handles point of sale is vital. Most staff at dealer networks undergo intensive training, this is not true of the independent aftermarket. Staff members need to be taught to manage a booking process correctly, for example telling customers: we will carry out an initial diagnostic check, for £XX fee, we will check for any recalls and faults i.e., technical service bulletins, we will also check the recent service history of the vehicle on the manufacturer's portal. You must admit this is far better than whistling through your teeth and saying, 'this could be expensive, but I really have no idea how much it will cost'.
Think of a 'triage' approach to diagnosis and repair, the tools in your armoury should be very clear:
The customer has reported a fault – fully document the fault onto a job card or online system. Ask whoever works as service reception to carry out a basic search for any associated technical service bulletin, known fix or any other related issues, this then deskills the job and saves technician time overall.
Post an initial diagnostic check, before calling the customer. When you do call the customer have the results and price of parts and/or labour information ready. Manage the customers' expectations about a minimum and maximum bill if you're still not too sure what the problem is.
Always use some sort of a job card system/CRM, to monitor this process and clock exactly how many book hours the job could potentially be. This also allows you to communicate correctly with the customers without over or underestimating a bill or potential bill.
Use the best most effective tooling and data systems, for example a quick check with aftermarket diagnostics tool followed by a more intensive use of an OEM tool and data system if the fault suspect is more complex, this will save time overall. Register for manufacturer online service portals, this is in most cases free and requires completing some paperwork.
Improving business overall
Look at where your strengths and weaknesses lie, what is giving you the best return on investment including staffing. For example, if you have an ex-JLR dealer technician, who likes working with JLR products, invest in the kit to make their time profitable.
A committed approach is always best. If you have a workshop with 10 technicians, realistically it would not pay to train everyone in diagnostic process, plus not everyone is suitable or even wants to be involved. Focus your time on a couple of members of staff: one may only want to carry out basics of diagnosis others will go in depth with OEM tools and data.
---
Want to know more? For more information, click
here
.