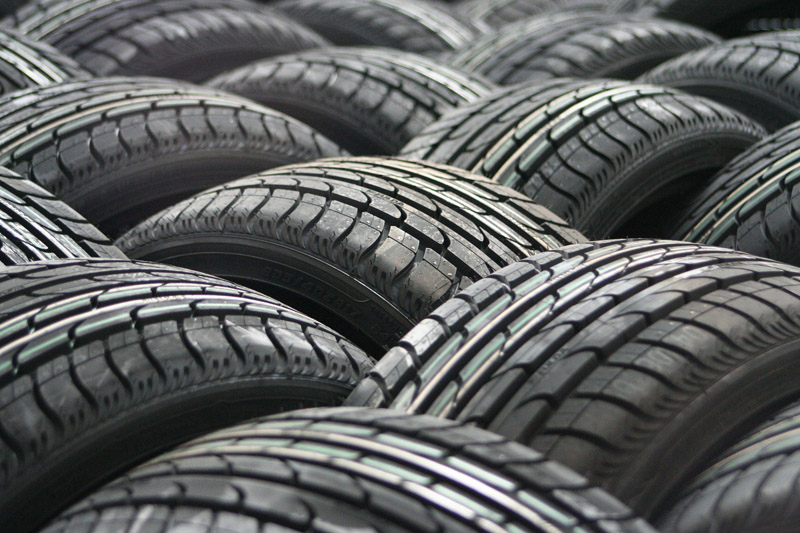 ---
With the use of 10-year-old tyres in the commercial vehicle sector under pressure, how long will it take before the authorities turn their attention to the passenger car market? GiPA, the automotive aftermarket intelligence organisation, digs into the facts and figures surrounding the issue.
---
New laws banning older tyres on 'large vehicles' to improve road safety could be introduced later this year. If supported, they will be coming into force at the beginning of 2020. Tyres aged 10 years or older would be banned from use on buses, coaches, lorries and minibuses in new proposals.
The consultation on the new proposals directly follows a campaign led by Frances Molloy, whose son died in a coach crash caused by a 19-year-old tyre in 2012. Her work with the 'Tyred' campaign led to the consultation being launched. There is increasing evidence that tyre age affects the safety of tyres. So, where does this leave the passenger car market?
GiPA overview on part-worn tyres
The proliferation of part-worn tyres is well established at a national level. Tyre changes should occur in the UK around every 20,000 to 25,000 miles according to driving behaviour, demonstrating the high frequency of this operation. In fact, according to industry body TyreSafe, as many as 5.5 million used tyres alone are sold in the UK every year, and GiPA believes that over half of these are used for passenger cars.
In most European countries, tyre motivated workshop entries are amongst the most expensive operations, coming in just behind crash repair jobs. In the UK however, it is one of the cheapest workshop entry types. Fig 1 shows that tyre-motivated workshop entries in the UK are on average 29% cheaper than the average cost in the EU-5 markets.
The part-worn tyre industry in the UK has had some deflationary impact on the tyre-motivated workshop costs relative to other EU-5 markets. Because of this, some players with higher overheads, such as franchised dealers, struggle to compete as they offer new high quality tyres only – their challenge being to find the right balance between an attractive price and not selling at a loss.
Although drivers are becoming more involved in the tyre replacement process, we can see they are not well informed about the tyres they are using. In 2018, 87% of drivers did not know the legal tread limit in the UK. What is even more worrying is that out of drivers who purchased part-worn tyres in 2018, only 11% of them knew the limit. This was 15% for drivers purchasing new tyres.
This is concerning as the primary reason drivers quoted for changing their tyres in another survey carried out in 2018 was that they noticed their tyres were worn. This suggests that the tread was potentially dangerously low to have caught the attention of drivers. The second most common reason was a puncture. These are both reactionary and not preventive, suggesting a strong need for more common tyre checks to prevent issues arising.
A staggering 97% of fast-fits/tyre dealers/franchised dealers said they offer a free diagnostic check when drivers go to their workshops. This gives repairers ample opportunity to inform drivers of the importance of tyre maintenance, and how to spot signs that their tread is fading. Making drivers aware of the consequences of not meeting the limit can also help change behaviour.
The pros and cons of part-worn tyres
The only advantage of part-worn tyres is that they cost less than brand new tyres.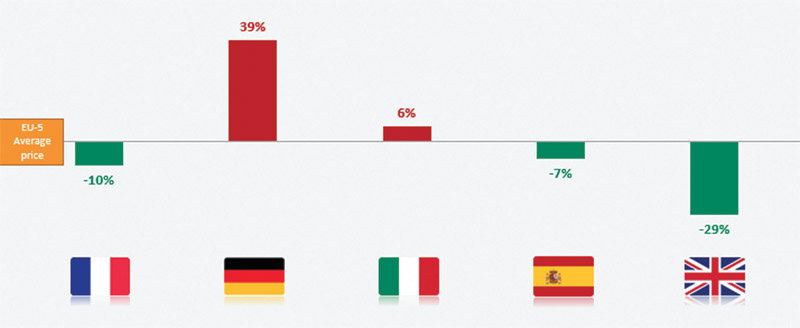 Some part-worn tyres are shipped over from Germany, where the minimum legal tread depth is 3mm. In the UK, it's 1.6mm, so a part-worn tyre imported from Germany should still have plenty of tread left and perhaps a couple of thousand miles still to run. For tyre suppliers, this is a good commercial opportunity to re-sell cheap imported tyres. However, consider this: If somebody has removed a set of tyres from their car, they have done so because they no longer consider them to be safe. Part-worn will generate less grip, particularly in wet conditions. That means a car will have less traction, breaking grip, and cornering capability. The cost savings of using partworn tyres can quickly be overshadowed by the safety risks put on the driver and others, when not taking care in selecting quality tyres.
What's next?
As an organisation, GiPA welcomes the consultation on the new part-worn tyre proposals, due to its willingness to support road safety. The NTDA (National Tyre Distributors Association) has now recommended extending these restrictions to cover passenger cars as well.
GiPA's 2019 driver survey demonstrates that drivers in the UK are not as informed as they should be about the tyres they use on their cars. Too often drivers wait until the tyre tread is dangerously low before changing their tyres, suggesting they do not perform regular checks often enough, and when they are, probably are not performed correctly by the driver. This should be done by a professional who can explain the process to them.
Whilst a blanket ban on all part-worn tyres may be viewed as an overreaction from tyre dealers and drivers, a better enforcement of existing regulation is needed, as well as the implementation of new regulation.
---