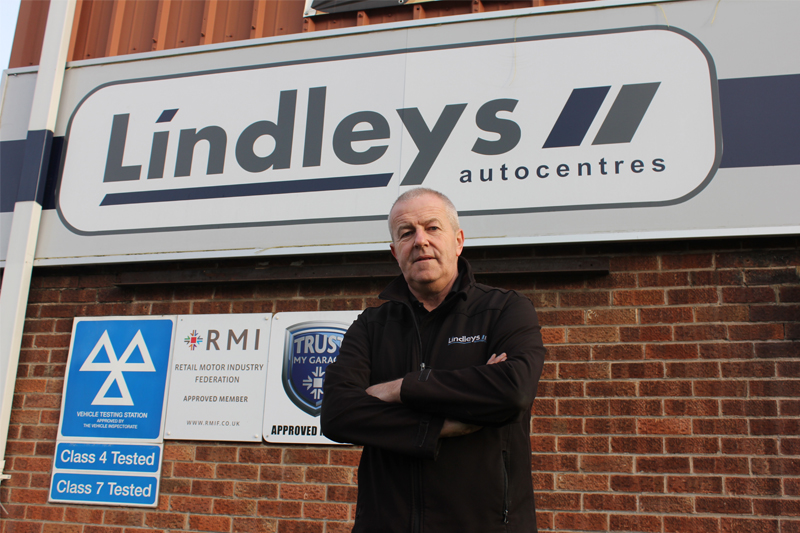 ---
PMM reports on plans by a Midlands-based garage group to demonstrate the importance of replacing timing belts according to the manufacturer's recommended intervals. 
---
Due to an initiative by Lindleys Autocentres, garage customers in Nottingham are currently learning a lot about timing belts and belt kits. The company started to distribute leaflets about the subject over the counter and by email at the end of January.
Within these information packages are five Q&As, which aim to help customers appreciate the potential consequences of timing belt failure. This is part of Lindleys' campaign to raise customer awareness about the need for planned maintenance of the timing belt drive system.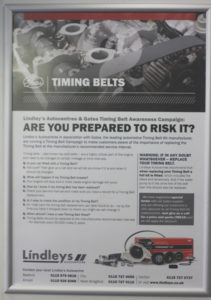 "If the car has a timing belt, the customer will get a leaflet," said Martin O'Toole, Branch Manager at Old Basford. "Some customers will have been unaware that there is a timing belt on their car. We want everyone to understand the importance of sticking to the recommended replacement intervals."
Lindleys has four other service and repair sites, in Arnold, Carlton, Nottingham city centre and West Bridgford. A sixth site will soon be open in Hucknall. By the end of the campaign, the message will have spread to between 35,000 and 40,000 customers on the group database. The hope is that the information will also find its way to friends and family.
As one of the aftermarket's most recognisable brands, and an established designer of drive belt systems for OE vehicle manufacturers, Gates was approached for support. The company responded swiftly, assisting with the design of signage, posters and leaflets for distribution.
Lindleys realised it was important to get its experienced technicians behind the campaign, and a series of Gates Technical Workshops was organised. O' Toole commented, "We have some very experienced engine repair mechanics here, and I think they appreciated the opportunity to talk about technical matters with an expert from a belt manufacturer like Gates."
Each year, these informal technical sessions help around 1,500 drive systems specialists to improve their belt installation and diagnostic skills. As well as focusing on the benefits of installing timing belt kits and dealing with fitting issues on particular vehicles, it's a programme that promotes good workshop practices.
These include the need to flush cooling systems before installing water pumps, and the need to use the coolant to create 'a dynamic seal' at the point of installation. The programme also highlights the consequences of using inappropriate sealants and emphasises the importance of using the correct tools. Other key installation points covered in detail are belt tension setting, torque, and the need for access to accurate and up-to-date sources of vehicle data.
O'Toole insists that he would never fit a timing belt without replacing the water pump at the same time, providing the water pump had been fitted. His hope is that this campaign will achieve a number of goals, and he summed up his ambition, commenting, "Yes, it's about generating more work for us, but it's also about increasing confidence in our service. We also want to help our customers to understand that it's a procedure that not only makes sense for their car, but could save them a lot of money at the same time."
---