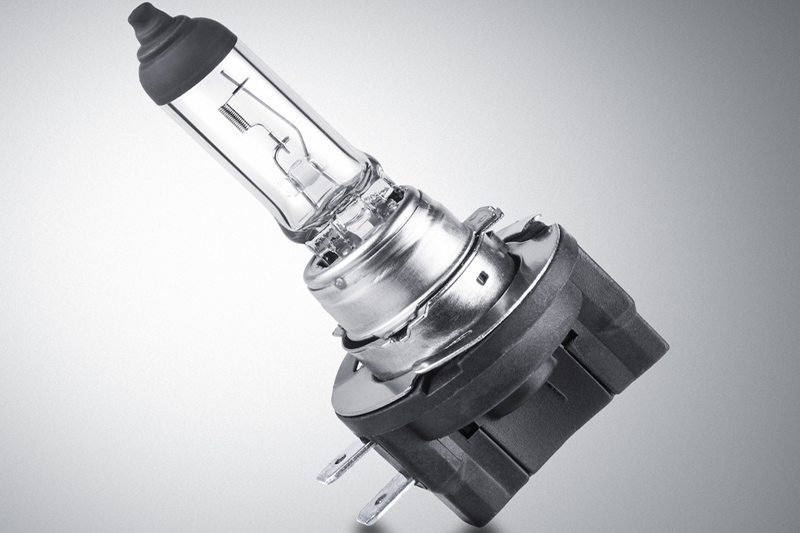 ---
What bulbs to install in customers' cars this winter? Hella shines a light on its range of bulbs that can service every type of vehicle.
---
It is very easy to think of vehicle lighting as merely headlights and rear lights, but although they are of paramount importance to both driver and public safety, lighting is a far broader and varied topic.
Hella considers itself at the forefront of this segment of the automotive sphere, and it cites its many long term relationships with vehicle manufacturers around the world and the concepts it has brought to market through these collaborations as proof of this. These include LED, Matrix LED and HD Matrix LED with laser high beam, as well as the introduction of organic light-emitting diode (OLED) technology into rear combination lamps, for example.
As bulbs are becoming more difficult for drivers to change themselves, largely because engine bays are now more compact, they are turning to workshops to assist them in this once simple task.
This development provides proactive workshops with the opportunity to up-sell lighting products by combining their expert knowledge with the driver's preferences and driving style, to recommend the most appropriate replacement.
Safety first
Hella's Standard bulb is a popular classic and is primarily aimed at the driver that values safety, affordability and trustworthiness. Therefore, workshops should focus on these when working on family cars, for instance, as they provide good value for money and are tested for premium quality and reliability.
These halogen bulbs are available for nearly all types, including H1, H4, H7, H11, H15, as well as the up-and-coming H18 and H19 versions.
Keeping up appearances
Performance bulbs are aimed at drivers that are enthusiastic about their vehicle, its appearance and maintenance. These bulbs are available as Performance +60% or +120%, providing more brightness where needed.
Technicians should also emphasise the fact that with these bulbs, drivers will be able to react faster, as the Performance range provides 25 or 50 metres more visibility, depending on the variant. So, one of the main selling points for workshops to communicate to drivers is the improved safety they provide for a wide range of vehicles, with references H1, H4 and H7.
Professionalism
For the professional driver, workshops should generally suggest Hella's Long Life range, as it has an extended lifespan, while continuing to provide effective and lasting performance. These bulbs last up to three times longer than is required by ECE regulations, which reduces the need for maintenance, leading to less downtime and more overall profit for the business owner. These bulbs are available in H1, H4, H7 and H11.
Styling it out
Finally, White Light is Hella's xenon offering, which is designed for the more stylish driver, as it provides the perfect combination of style and comfort. With up to 30% more light when compared to a standard halogen lamp, it delivers greater safety due to its higher light contrast, and lasts up to 300 hours. The White Light range is available in H1, H4 and H7.
LED replacements
Be wary. Although it has been proven that it is beneficial for motorists to have upgrade bulbs fitted, any replacement must comply to ECE R37 regulation. Only bulbs with an 'E' mark – which stipulates that they comply to the global standard, followed by a number that identifies the country where the authorisation was granted – are legal.
The problem with using LED replacements for traditional halogen bulb applications is that, unlike the Hella halogen upgrade examples mentioned, LED bulbs do not currently qualify for R37 approval and therefore carry no 'E' mark, making them illegal for road use.
When it comes to actual LED headlights, as it presently stands, the only viable option should they need to be replaced is to change the entire unit rather than an individual light source.
---
Want to know more? For more information on Hella's offering, click
here
.