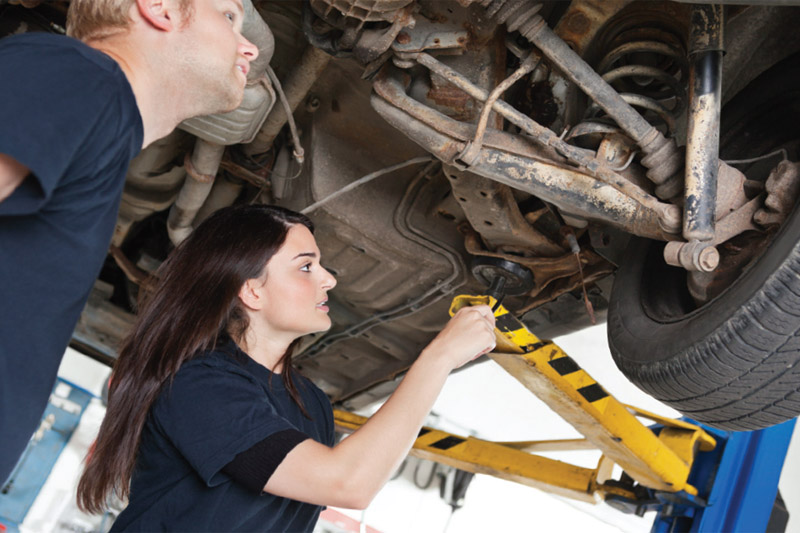 ---
Back again for another instalment, Gemma Westlake explains why work placements benefit both the candidate and the employer.
---
I think we are all happy to see the back of 2020 and welcome a new and, hopefully, more sociable time.
Last month, we looked into the attributes of good potential apprentices and how the different levels of learning work within the college. As promised, in this column I will be discussing industry placement (otherwise known as work experience), the role it plays, and what you as an employer can expect from it.
When our learners sign up to study any of our level two and above automotive courses, they are also signing up to take on a minimum of 35 hours of industry placement over their academic year. This gives each learner the experience of truly working in an automotive environment, while overseeing and getting involved in the general day to day of workshop tasks.
As an employer, there are several advantages to this arrangement. The opportunity to offer a young person experience of their potential career is something very special indeed, not to mention the fact that this person will gain valuable skills within the workshop without you having the pressure of taking them on permanently or finding the money to pay them.
This being said, an industry placement is only designed to be a short-term arrangement, and if you are lucky enough to find someone suitable for a part-time role or apprenticeship, then you should offer this within a reasonable amount of time.
You see, by offering a week or two for an industry placement, you are able to assess potential candidates within your own workplace, working with your staff on the jobs that come in, and not just deciding everything via a 30-minute interview. If they turn out not to be the right person, then, at the very least, you have given them something positive to put on their CV, whilst you are able to offer the placement to someone else who may be a more suitable fit.
The advantages to the learner are obvious; they gain first-hand insight into their chosen career path, learn about completing real-time jobs, and are immersed in a fully learn-on-the-job experience.
So, I've decided to offer an industry placement…what do I do now?
In my opinion, a great way to organise a placement is to go through your local college. At BCOT (Basingstoke College of Technology), we have industry placement co-ordinators who work alongside the vocational lecturers to put forward the most suitable candidates for a business. If one of our learners has already found a placement, then we start by contacting them and recording all the details; the same process would be true if you were to get in contact first. We would then send someone out to carry out a health and safety assessment of the workplace, check that the relevant insurances are in place, and discuss what kind of jobs our learner/s would get involved with (it is important for the learners and garage to benefit from the placement and not just have an extra person to make the tea!). From there, the learner would complete their time, record the tasks they have been involved in, and you, as the employer, would then sign them off. At this point, you can choose whether to bid farewell, offer more experience, or even employment.
Join me next month for everyone's favourite topic: the Apprenticeship Levy!
---
Gemma is a lecturer at Basingstoke College of Technology. To find out what goes on there, click
here
.