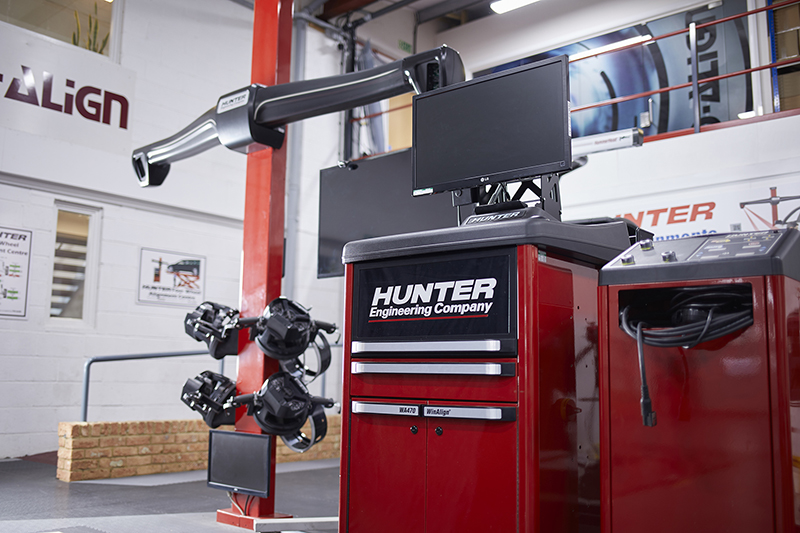 ---
Many business owners and technicians in the industry often find themselves missing a trick when it comes to offering four wheel alignment in their workshop. Pro-Align explains how you can create new revenue.
---
With an estimated 70% of cars on the road misaligned, workshops should be taking the opportunity to offer four wheel alignment servicing to every customer that visits their workshop, regardless of what the customer has booked in for. By utilising the tools they have in their workshop, technicians can offer a free alignment check which will more often than not help identify a realignment opportunity and in turn boost revenue generation and customer retention.
Furthermore, after a rapid payback period following the initial equipment investment, any future revenue generated from alignment jobs will go straight to your bottom line.
Clive Seabrook, CEO of Pro-Align, the exclusive UK distributor of the worldrenowned Hunter alignment systems, said: "Wheel alignment is a missed opportunity that many businesses across the country are still not utilising in their workshops."
Indeed, wheel alignment is one of the most profitable services in the industry, returning profit margins of around 88%, much higher than in comparison with brakes and replacement tyres which return just 49% and 16% respectively.
"Some of our most successful workshop partners are now thriving as they have changed their approach to wheel alignment diagnostics. Now, they are utilising their equipment to its full potential and are achieving high levels of revenue and profit."
Hunter Elite TD
The Elite TD is Hunter's most sophisticated four-wheel alignment system. With unrivalled speed and precision, the Elite TD is capable of delivering results from its full 14-point alignment check in just 90 seconds. With such speed, many workshops now use their Elite TD aligner to embrace speculative alignment, whereby every vehicle entering the workshop is measured to see if remedial, paying work is required. This process offers fantastic profit boosting opportunities by reducing labour costs and increasing customer retention rates.
Clive added: "There's no doubt that the Hunter Elite TD is firmly established as the leading wheel alignment system with both workshops and motorists. With the addition of one of these highly accurate and fast aligners, technicians are able to deliver a premium service in a fraction of the time compared to a standard alignment system."
---
Want to know more? For more information, click
here
.