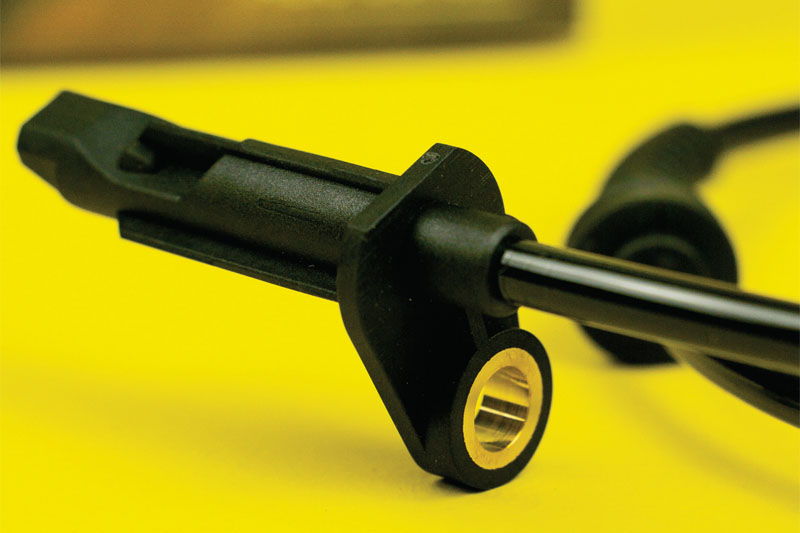 ---
For most technicians, knowing your way around a braking system is second nature, but understanding how certain components work is not always high on the priorities list. With this in mind, Scott Irwin, Head of Technical Training at Textar, explains how truly understanding the role of ABS sensors can really make a difference during installation.
---
The anti-lock braking system is a key player in a vehicle's overall ability to stop, as it monitors wheel behaviour when subjected to heavy braking. Each wheel has an intelligent sensor attached to it, which detects if the wheel is about to lock. If this wheel locking is detected, the system will momentarily release the brakes for a split second, and this will sometimes happen repeatedly while the ABS module makes micro-adjustments that depend on the severity of braking. This prevents the wheels from locking and skidding, allowing for driver control and tyre traction, while ensuring maximum permissible pressure is still applied to each individual braking wheel.
Locked wheels will lose traction but keep momentum, which increases the risk of collisions occurring. To prevent this, the wheels slow down less abruptly when ABS is activated and allow a more controlled stop. ABS is also an integral part of a vehicle's traction control system, electronic stability control (ESC) and anti-collision/automatic braking system.
What to look out for
The first sign of an issue with the ABS system is likely to be a warning light on the dashboard, potentially alongside complaints that the brake pedal feels less responsive. In addition to this, some drivers also experience a lack of traction control, causing the TCS/ASR light to appear during abrupt acceleration.
The initial step, as with any warning lights, is to perform a diagnostics test and read the memory of the ABS control module. Once it becomes clear that this is a sensor issue, wiring fault, mechanical malfunction or system error, you can then begin performing the correct procedures to get the driver back on the road.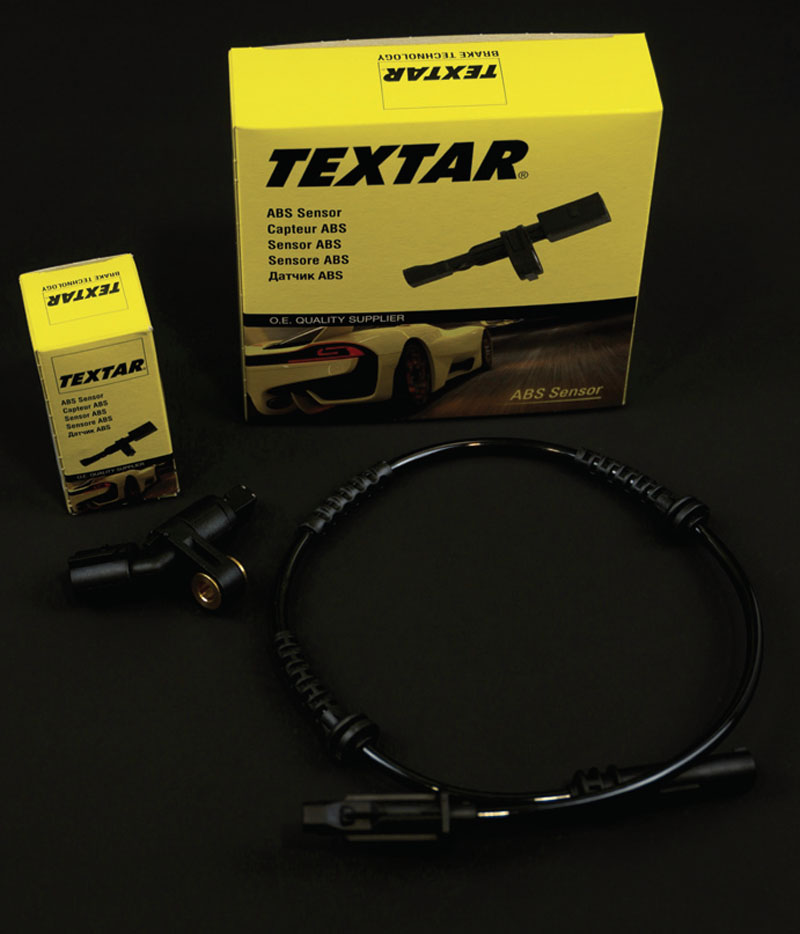 After the issues have been detected and the customer has been informed, it's time to replace any faulty components. There are two different types of ABS sensor; passive, which is without a power supply; and active, which is with power supply. More often than not, you cannot tell these apart just by looking at them, so some additional care is needed during testing to ensure the correct equipment is used.
When installing or replacing sensors, the ABS ring, magnetic sensor locations and any pickup points must be thoroughly cleaned. It's important that all corrosion, mud, and dirt is eliminated before installing the new sensor. It's also imperative that no copper-based products are used, such as copper grease, as this could affect the magnetic field and disrupt the system. A mineral based lubricant, such as Textar's Ceratec, is recommended, as it is nonconductive, contains no metals or acids, and can withstand high temperatures.
We advise that technicians always recommend to their customers a full system check every two years including a brake fluid check and a boil test, which can be performed by using a tool such as the Textar brake fluid tester, TEX1000BFT. Going the extra mile with these checks not only contributes to your clients' safety, but can also improve customer loyalty. When it comes to brakes, it's always better to be safe than sorry, and all drivers appreciate knowing that there are methods in place to check all elements of the braking system, including ABS.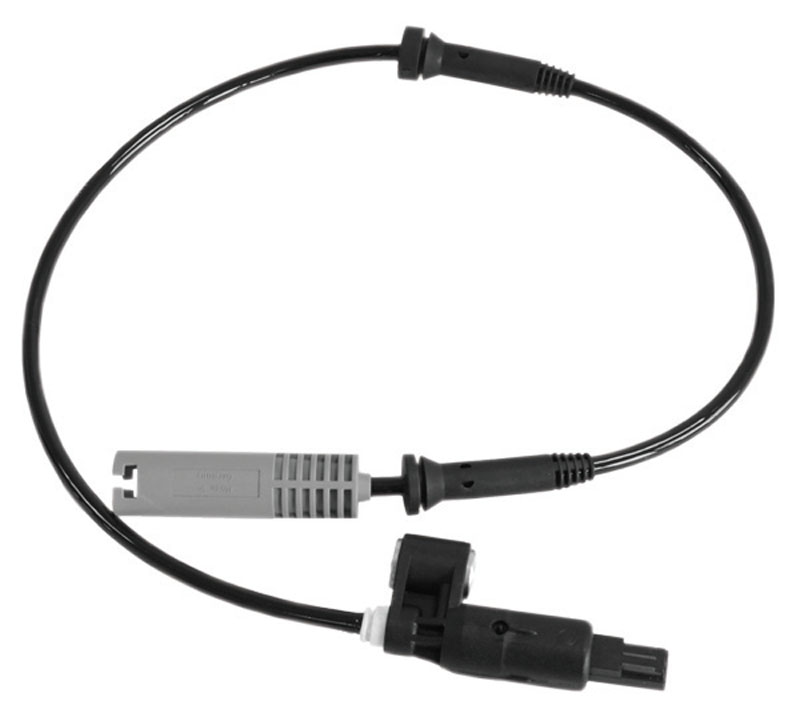 Safety first
The advantages of anti-lock brakes are abundant, however, the main factor is the safety element they provide; with the ability to stop vehicles on ice or wet roads, these brakes have been proven to save lives by helping drivers maintain control of their vehicle.
ABS plays a massive part in keeping road users safe, and it's imperative that the correct procedures are enacted to ensure that they are kept well serviced and run as effectively as possible. When it comes to braking, there's no room for error, and cars fitted with ABS are less likely to be involved in a fatal crash and are far less likely to be involved in frontal collisions, in both wet and dry conditions. The importance of ABS simply cannot be overlooked, and it's essential all technicians are up to date on best practice.
---
For more information on Textar's range of ABS Sensors, click
here
.